10 Things To Pay Attention To At An Open House
Perhaps one of the most important things to remember - is to learn WHO the host represents....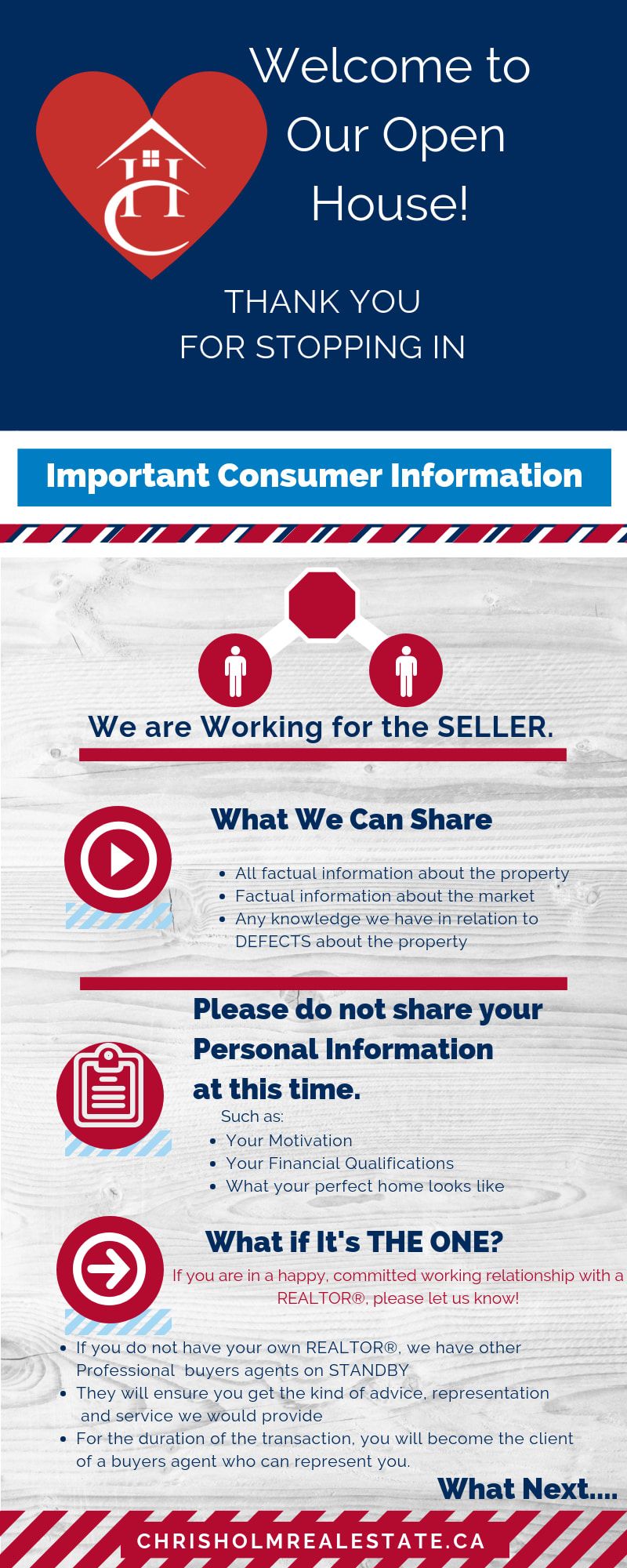 After that - you can get down to business - and mind your words!
Location:
There are many things that can be changed, upgraded, or improved after you have purchased a home, but the location isn't one of them. Think about the proximity to work, schools and other attractions you frequent, and research any new developments or upcoming changes to the area in the future.
Smells:
While air fresheners and open windows can clear out certain smells, it's important to pay attention in order to sniff out other potential issues. For example, if you notice a damp smell, it could mean the home has poor ventilation or issues with mold.
Even Floors:
Noticing a slanted floor is one of the major hints that there could be a large structural issue with the home. If you do notice something, you can ask your Agent to inquire with the owners or make note of it for the home inspection if you decide to go that far in the purchase process.
Lighting:
Natural lighting is something that is often overlooked in your house hunt, especially if you are viewing a home at night, or in the middle of winter. Think about how important natural lighting is to you, and plan your viewing times around when the lighting will be optimal.
Shape & Size of Rooms:
It is important to take a good look at the layout to make sure not only you but also your furniture can fit comfortably in the space.
Parking:
Is there enough space for everyone in your household to park or will this become an added expense? Additionally, if there is parking available, will your vehicle fit?
Laundry:
If there is laundry in the home, you need to make sure it is in an accessible location. If there is no laundry, is it in a convenient location you can easily get to with or without a car?
Storage Space:
Depending on how creative you can get with your storage, you will want to make sure that there is enough room to store your belongings without things becoming cluttered or uninhabitable.
It Looks Perfect, But Are You Missing Something?
Professional staging can sometimes fool buyers into thinking a property is perfect while diverting their eyes away from potential issues. Don't let the professional décor and scent of fresh baked cookies take your attention away from the things that matter.
Assess the Kitchen and Bathrooms:
The kitchen and bathroom are two of the most-costly rooms in a home. Make sure you pay special attention to these rooms to avoid getting stuck with unwanted repairs or updates after purchasing the home.
While a home inspection will help advise you of any potential issues, it is still a good idea to pay attention to these things in the initial stages of your home search. This will also help ensure you don't waste money on unnecessary home inspections.
Thanks! Chris, Brent, Brell and Alexander.