COLOUR OF THE YEAR
We all seem to anticipate the annual Colour of the Year announcement from all major companies, Pantone, Benjamin Moore, Behr, and the list goes on. There are so many colour palettes to elevate the interior of your home, from soft creamy neautrals, to bold and evocative colours; there truly is a palette to please everyones creative spaces.
In this blog post, we will cover the colour palettes for 2021, the tones we loved from Benjamin Moore and BEHR, and the BEST space in your home to paint with these colour palettes.
Are you looking to sell your home? Use the 2021 colour trends to amplify your space for selling.
Not selling but wanting to update your interior? Use these trends as inspiration for your space, all while choosing the colour palette you love and creating the space you desire.
Lets take a look into the Colour of the Year 2021 for each paint distributer, and the best space in your home to utilize these colours.
AEGEAN TEAL
Benjamin Moore's Colour of the Year 2021 is Aegean Teal (2136-40). An intriguing, balanced, and deeply soothing colour palette, as Benjamin Moore describes their 2021 colour trends of the year.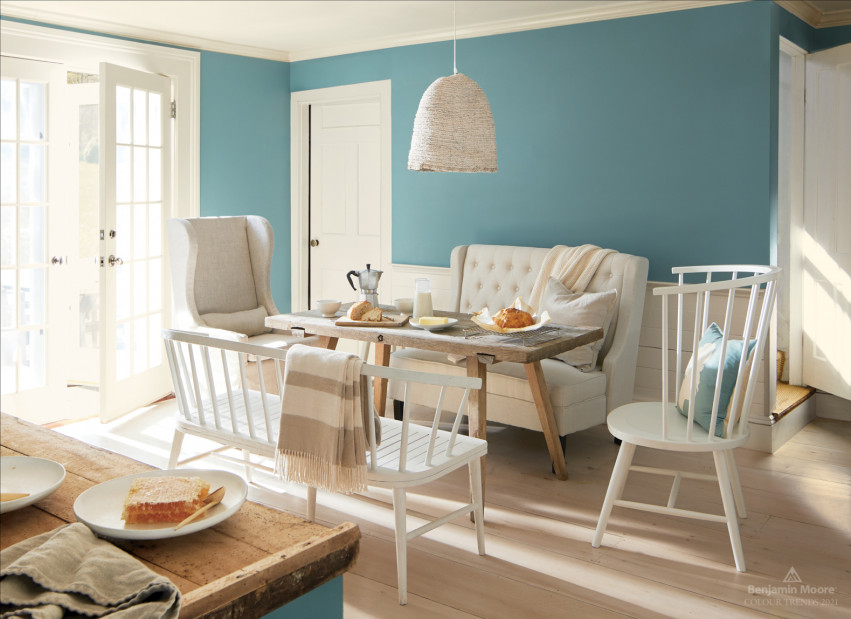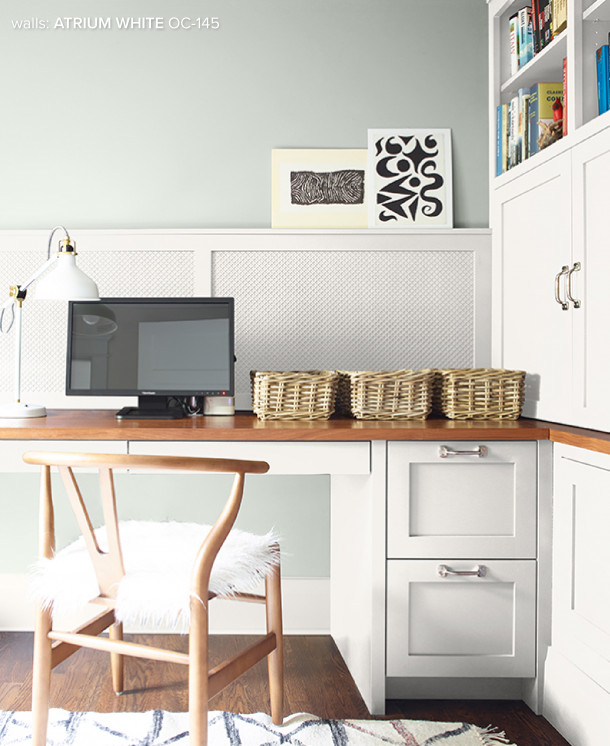 warm & inviting
A superb classic line of soft neutrals to use around the home. We love to see these colours used to brighten up spaces, trimming, and on kitchen cabinets.
Our Favourite: Foggy Morning 2106-70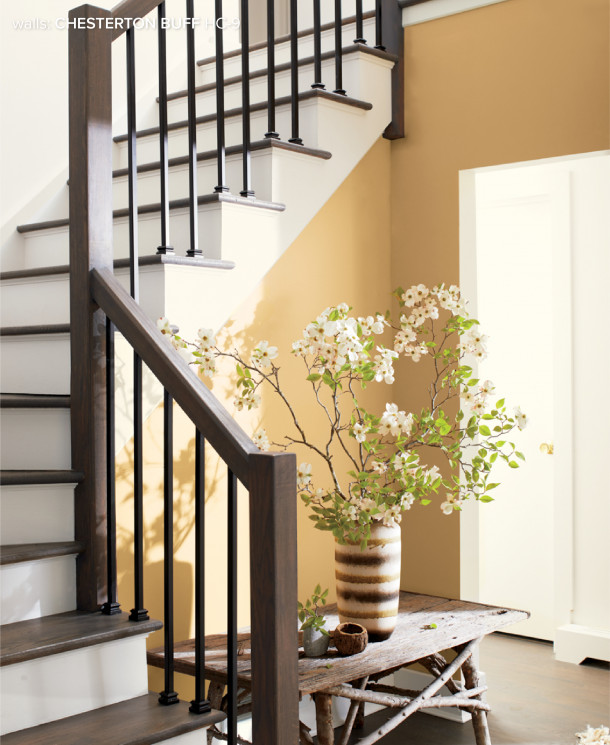 sunbaked shades
A line of faded bold colours, great for accent walls, bringing comforting depth to spaces around the home. Best used on lower kitchen cabinets, entry ways, bedrooms and living spaces.
Our Favourite: Potters Clay CC-360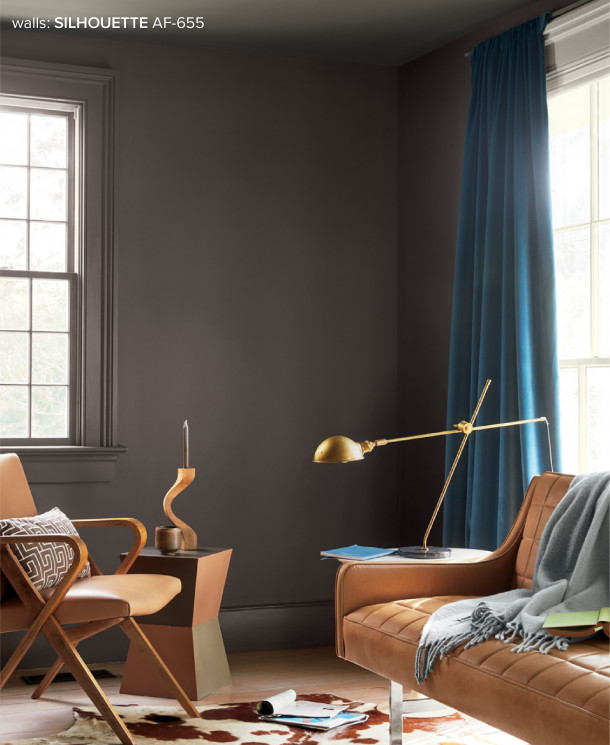 bold & enticing
Get creative! These bold and rich colours amplify large spaces. We love to see these tones in large spaces with ample natural light, accent walls, bedrooms and office spaces.
Our Favourite: Amazon Soil 2115-30
21 COLOURS
BEHR launched their Colour Palette of the Year back in August and we are all still mesmerized by the earthy tones and the curated selection of hues in 6 different colour themes.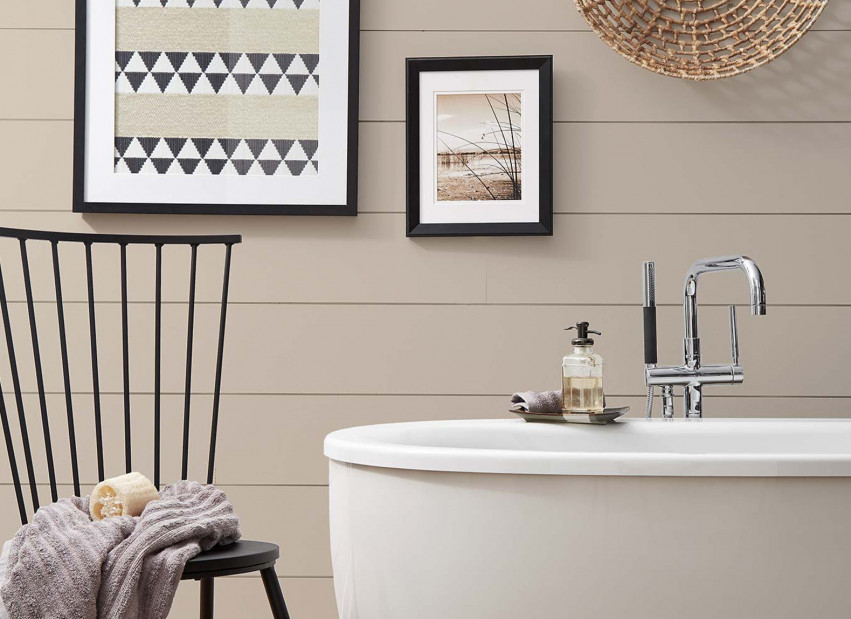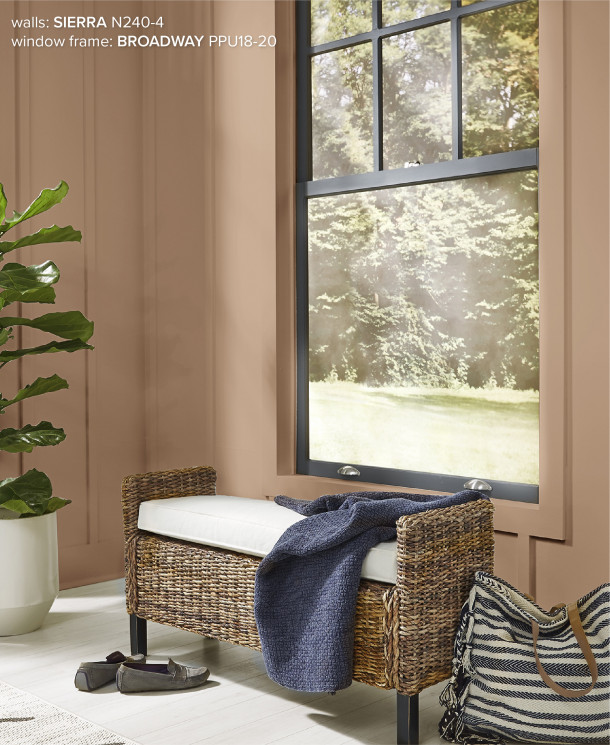 casual comfort
A selection of light and warm neutral colours. The perfect combination of hues to brighten up a space or add warmth to create a cozy atmosphere. Elevate your living spaces, bedrooms, bathrooms and kitchen areas with these tones.
Our Favourite: Almond Wisp PPU5-12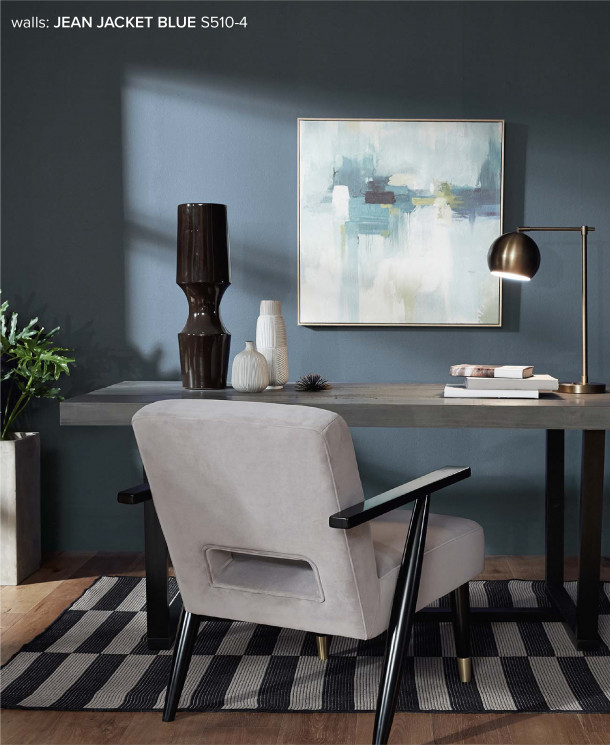 calm zone
A range of restorative blues and greens, adding a sense of ease and comfort to any space. Perfect for the office, accent walls, lower level cabinetry and living spaces.
Our Favourite: Jean Jacket Blue S510-4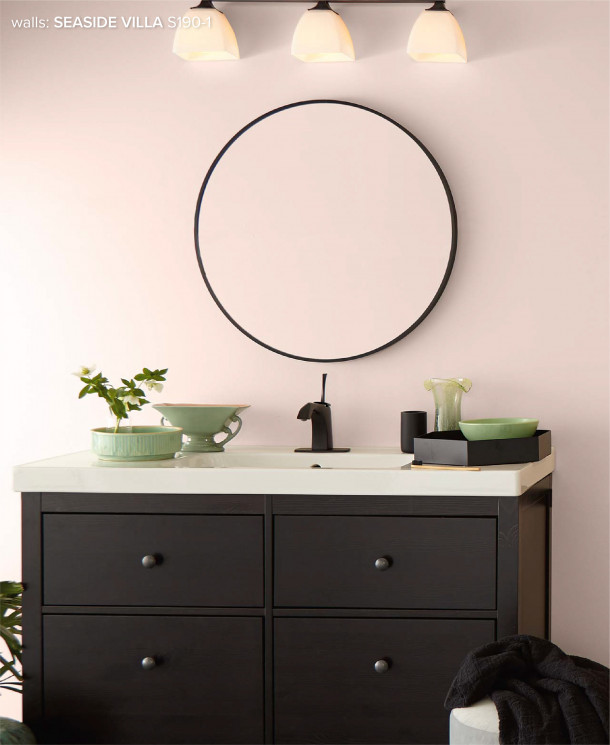 subtle focus
Soft and gentle hues to brighten up small spaces and create an inviting feel to any space. This collection is great for adding playfulness to walls, cabinets and furniture.
Our Favourite: Cellini Gold HDC-CL-18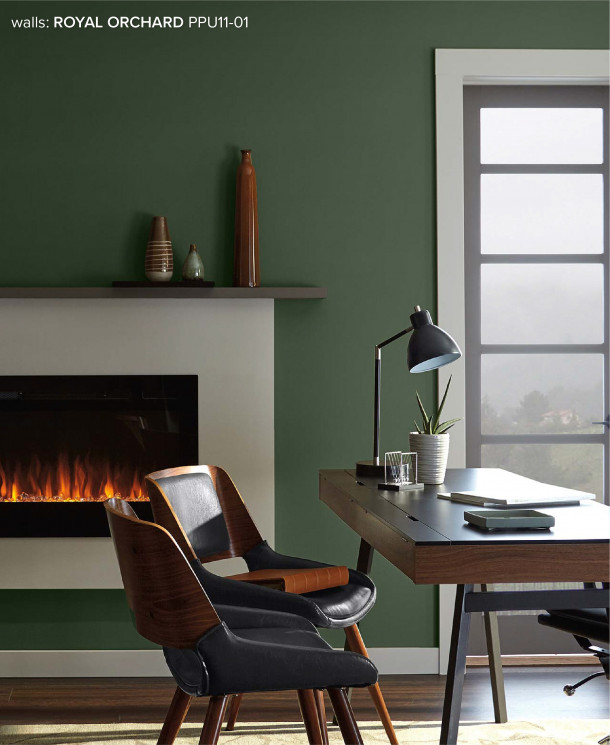 quiet haven
Elevate a space with rich and enticing colours! These deep hues allow you to make a statement in any room. Complimenting to living spaces, accent walls, and bedrooms; creating a peaceful oasis.
Our Favourite: Royal Orchard PPU11-01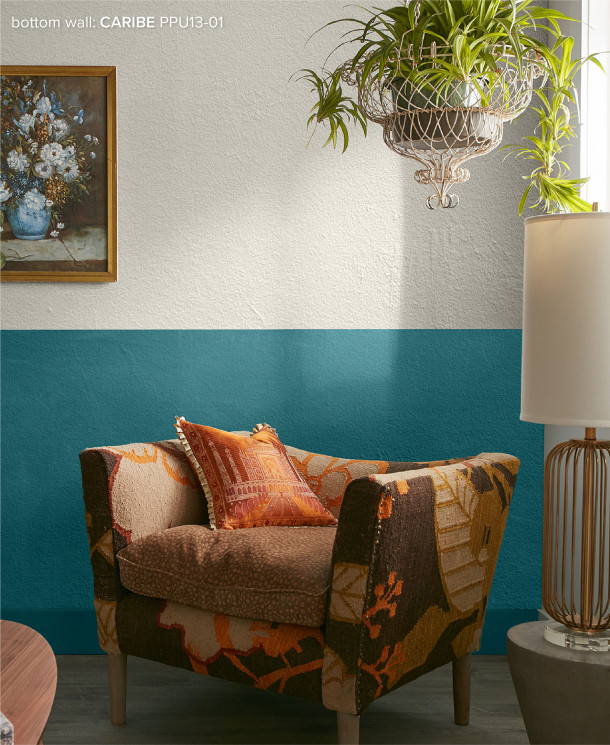 optimistic views
Hit it out of the park with a bold and saturated colour palette. These colours are great for kitchens, playrooms and any space you are seeking to bring energetic vibes to.
Our Favourite: Maple Glaze PPU3-16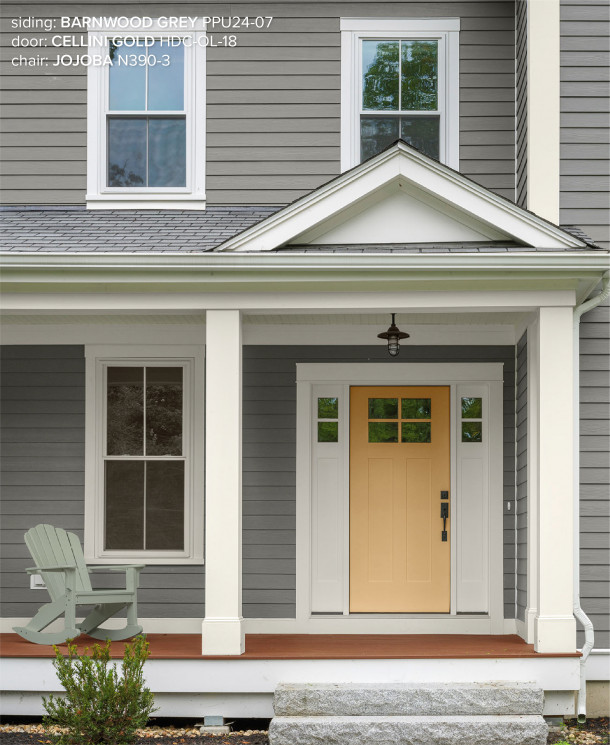 outdoor escape
Can't forget about the exterior! Add pops of colour to your home with paint hues suited for your front door, porch, patio furniture and siding.
Our Favourite: Voyage PPU13-07