3 Inexpensive Home Improvements
3 INEXPENSIVE HOME IMPROVEMENTS
As the cooler weather rolls into the Okanagan, the exterior projects are put on hold until the new year and the interior projects begin. Have you been getting the "Pinterest itch" to completely transform your space? Maybe you are looking to create a cozy atmosphere for the cooler months, or revamp a space in your home that you've been neglecting. Fear not, that's what we are here to help with in this blog post!
We have put together 3 Inexpensive Home Improvements that you can accomplish on a budget to transform any space in your home. Not every project requires a hefty budget or hiring professionals to do the job; there are many home improvements that are easy, affordable and work wonders to elevate a space.
FRESH COAT OF PAINT
We love a good fresh coast of paint. In our last blog post we covered the 2021 Colour Trends, and sticking on trend with your paint colours helps drastically when you're in the market to sell.
If you aren't looking to sell, taking inspiration from the 2021 Colour Trends is a great way to choose eye catching or neutral colours to bring to life your dream space.
If you're not ready to fully commit to painting an entire room, start with an accent wall! Adding a lighter or darker hue to a single wall can elevate any space. Feeling spontaneous? Try adding painters tap to the wall in any diagonal design your prefer, creating a unique pattern to an accent wall.
SALE ALERT! From October 15 - November 5, shop discounted deals during The Paint & Renovation Sale at Shepherd's Hardware.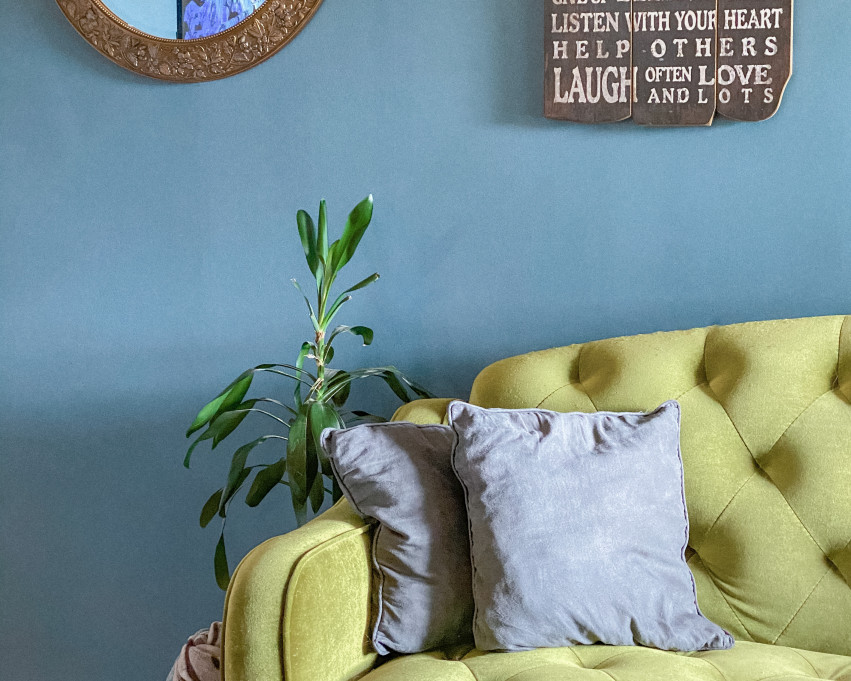 PLANTS + DECOR
There are many uses for plants around the home and one of the easiest ways to decorate a room. Plants tend to add a sense of oasis and calm to any space. It's also a great way to add pops of colour without committing to something more permanent (like paint).
Our favourite local retailers that offer amazing plant knowledge and styles of plants are Nicholas Alexander, Shepard's Outdoor Living, and Better Earth Gardens.
Check out Sammy Hill's blog post on 6 Stylish Houseplants That Are Actually Easy to Care For!
Not wanting to splurge on Anthropology decor? One of the best ways to decorate a space is thrifting from local consignment stores or checking out the free section on Facebook marketplace. So many great pieces can be found locally, and Pinterest is a great source to learn how to transform older trinkets into modern decor pieces.
A few of our go to thrift stores around the Okanagan are: Frugal Frocks, Salvation Army Thrift Store, and the Furniture Emporium.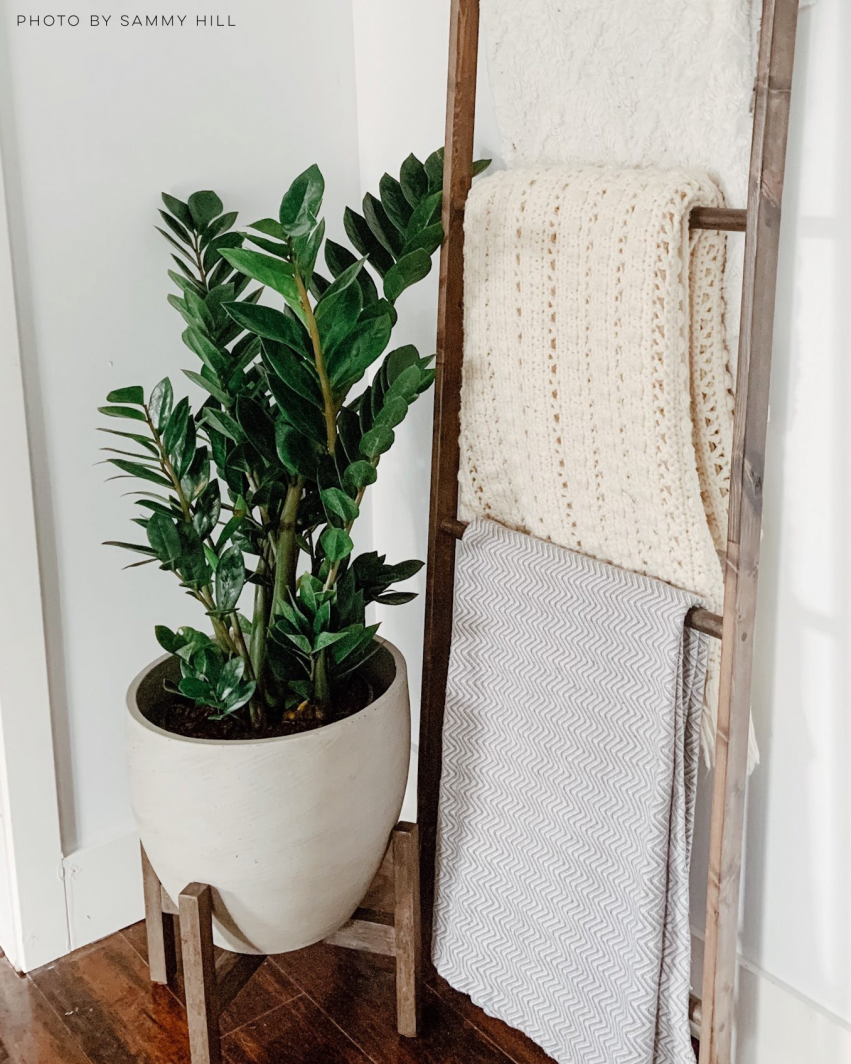 SHIPLAP + WALLPAPER
Looking for a more stylish finish to your walls? Check out this blog post by Sarah from Making Joy and Pretty Things blog, who shows you how to create a plywood shiplap wall for $30! This is a great option to stylize any wall in your home and use up old paint from other projects.

Another simple way to add texture and style is wallpaper! Hardware stores carry modernized wallpaper options, as well as realistic brick/wood/etc textures.
SALE ALERT! Home Depot is currently offering 30% off select home decor, including wallpaper! Here are some of our favourites: Small Square (Dark Grey) | Wood Grain Vinyl (White) | 3D Brick (White).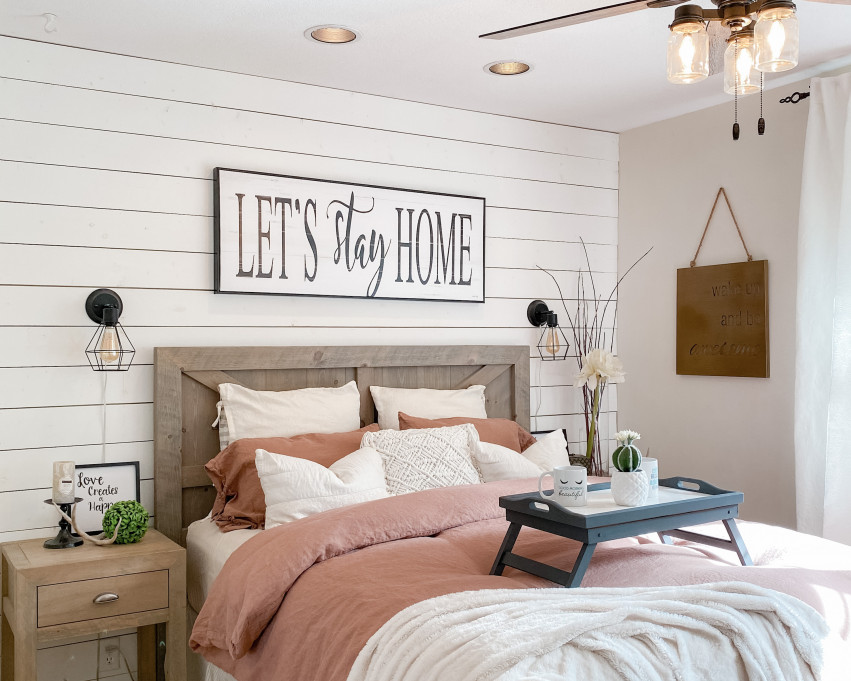 We hope this blog inspired you to try a new project around the house. Feel free to share photos with us on your winter projects around the home. We would love to feature them in a future blog post!
Chat soon,
Amanda + Team
Cover photo courtesy of Pinterest.