Central Okanagan April 2018 Real Estate Overview
Top sale in the Central Okanagan zone was this Lower Mission property. Built in 2000, the home offered 2000 square feet of finished floor area on one level, 4 bedrooms and 2 baths. It listed for $4,995,000. and was sold in 90 days for $4, 432,500.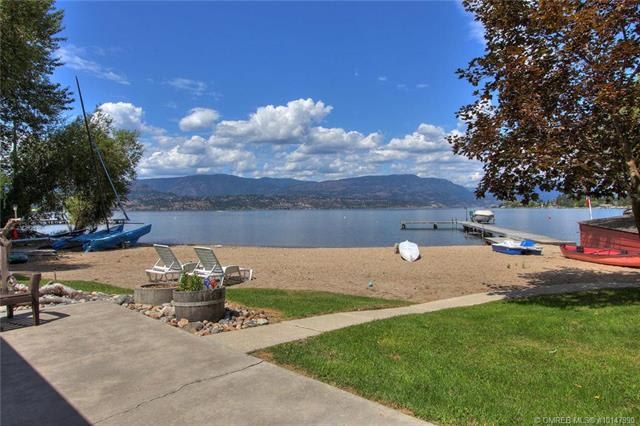 Marketed as: One of Kelowna's top addresses. Prestigious Hobson Road. Unique offering of level waterfront. Provides .89 acre level home site. Over 120 feet of shoreline with boat dock and lift. Original home was built in 1923 and additions in 1992 to accommodate the current owners growing family. Wood lined walls and ceiling in the home create a cabin feel in combination with the recent updates allowing for modern living. 4 bedrooms and 2 baths. The property offers a quiet sandy bay that is dotted with mature tall standing trees for privacy and shade. A stunning property to build your dream home or use a vacation retreat for family.
Based on April 1st - 30th
Condo/Apartments
| | |
| --- | --- |
| Sales | 129 |
| New Listings | 231 |
| Current Inventory | 464 |
| Number of Months | 4 |
| Sell/Inv. Ratio | 27.80% |
| Days to Sell | 41 |
| Days – Range | -1 to 337 |
| Average Price | $362,600 |
| Median Price | $340,000 |
| Price - Range | $96,000 - $855,000 |
| Hottest Neighbourhood | Kelowna North |

Condo/Townhouses
| | |
| --- | --- |
| Sales | 76 |
| New Listings | 141 |
| Current Inventory | 268 |
| Number of Months | 4 |
| Sell/Inv. Ratio | 28.36% |
| Days to Sell | 58 |
| Days – Range | 7 to 374 |
| Average Price | $492,929 |
| Median Price | $473,500 |
| Price - Range | $205,000 - $980,000 |
| Hottest Neighbourhood | Westbank Centre |
Lots & Acreages
| | |
| --- | --- |
| Sales | 23 |
| New Listings | 98 |
| Current Inventory | 367 |
| Number of Months | 14 |
| Sell/Inv. Ratio | 6.27% |
| Days to Sell | 117 |
| Days – Range | 1 to 261 |
| Average Price | $402,961 |
| Median Price | $319,000 |
| Price - Range | $74,500 - $1,150,000 |
| Hottest Neighbourhood | Lake Country East/Oyama |

Residential Homes
| | |
| --- | --- |
| Sales | 225 |
| New Listings | 505 |
| Current Inventory | 919 |
| Number of Months | 4 |
| Sell/Inv. Ratio | 24.48% |
| Days to Sell | 50 |
| Days – Range | 3 to 346 |
| Average Price | $726,926 |
| Median Price | $660,000 |
| Price - Range | $140,000 - $4,432,000 |
| Hottest Neighbourhood | Lakeview Heights |

Ratio of Sales vs Inventory 26.95%