Central Okanagan Real Estate Report August 14, 2018
With over Fourty Two Million dollars in real estate traded last week - slump seems far to strong a word.... Read on for a look at the top of the market and the basic market statistics.
Weekly Top Property – 208 Poplar Point Drive, Kelowna, V1Y 1Y1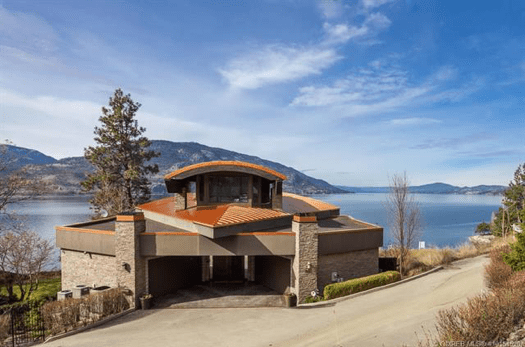 This house has a 6,149 finished floor area, which was built in 2009. Comes with 4 bedrooms and 5 baths, on a 0.47 acre lot. Listed on the market for $5,595,000. It sold in 130 days, for $5,150,000.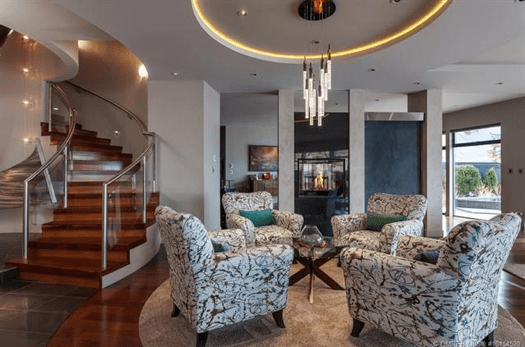 Marketed as:

Unique and stunning contemporary home, custom designed by Nesbitt Originals. The home features leading edge technology and engineering, prevalent throughout the interior and exterior aspects of the home, and is no doubt one of the most desirable lakefront properties on Okanagan Lake. The features of this home are uncompromising and will satisfy the most discerning homeowner with its attention to detail, and expansive Lake Okanagan views to enjoy 365 days of the year. This luxury home includes an award-winning hot tub and infinity edge pool, extensive outdoor living space including outdoor kitchen, elevator and two double-car garages, dramatic views to envy while treating residents to amenities found only in the finest homes An entertainers paradise if so desired, yet a pampering atmosphere when one wishes so.
Based on 2016 taxes = $30,995
Here is a look at the basic statistics for residential real estate sales in the Central Okanagan:
Status: Sold (71)





List Price

Sold Price

DOM

Beds

Total Baths

Finished Floor Area

Min

$69,900

$67,000

1

1

1



Max

$5,595,000

$5,150,000

643

5

5

6149

Avg

$614,807

$595,983

81

3

3

1719

Sum

$43,651,327

$42,314,794










Criteria:








MLS is 'OMREB'
Major Area is 'Central Okanagan'
Sold Date is 8/6/2018 to 8/12/2018
Property Type is one of 'Single Family Residential', 'Strata', 'Manufactured Home', 'Lots and Acreages', 'Recreation'

Compared to last week
Status: Sold (111)





List Price

Sold Price

DOM

Beds

Total Baths

Finished Floor Area

Min

$125,000

$115,000

-2



1



Max

$2,999,900

$2,960,000

325

5

5

5253

Avg

$648,559

$629,228

58

3

3

1812

Sum

$71,990,001

$69,844,279









Breakdown of the Sales for the Week

Lots & Acreages


7

Manufactured Homes


3

Recreational


0

Single Family Residential


31

Strata - Apartments


17

- Townhouses


13