Central Okanagan Real Estate Report Dec. 31, 2017
Weekly Top Property – 1946 Carruthers Street, Kelowna, V1Y 3B8
Top sale of the week for Central Okanagan: Carruthers Street located in Kelowna. This 4,827 finished floor area fourplex, will be built in 2018. Comes with 12 washrooms and 10 bedrooms. The property is on a 0.15 acre lot. The fourplex was listed on the market at $2,116,000. In only 71 days, it was sold for $2,116,000. According to the history records of this fourplex, in 2017 it was recorded for the price of $598,800.

Based on 2017 taxes = $3,425.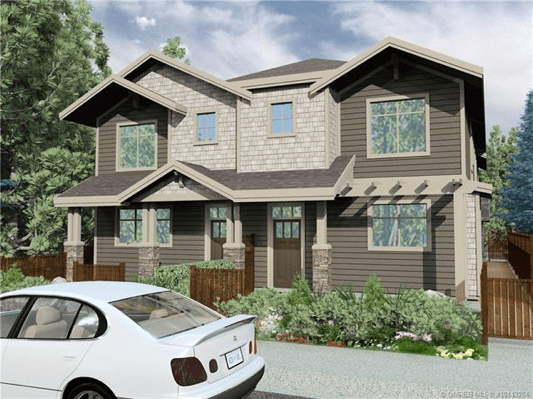 Marketed as:

Superb city townhome design and private outdoor space. Stylish design with features that include a Euro-style kitchen with hard surface countertops, a modern porcelain subway tile backsplash, wood grain flat panel modern design cabinetry, and a full six-piece appliance package. Spacious outdoor living space comes with each unit. Each home comes with a professionally landscaped garden area, and has the ability to have an optional outdoor kitchen for entertaining family and guests. This development will consist of four two-level townhomes.

Here is a look at the basic statistics for residential real estate sales:
Status: Sold (42)








List Price

Sold Price

DOM

Beds

Total Baths

Finished Floor Area

Min

$59,900

$55,000

8





1





Max

$2,116,000

$2,116,000

263

10

12

5200

Avg

$535,343

$520,662

65

3

3

1786

Sum

$22,484,400

$21,867,800













Criteria:

MLS is 'OMREB'
Major Area is 'Central Okanagan'
Sold Date is 12/25/2017 to 12/31/2017
Property Type is one of 'Single Family Residential', 'Strata', 'Manufactured Home', 'Lots and Acreages', 'Recreation'
Compared to last week
Status: Sold (91)








List Price

Sold Price

DOM

Beds

Total Baths

Finished Floor Area

Min

$64,900

$55,000

5

1

1





Max

$1,798,800

$1,750,000

252

8

5

5000

Avg

$595,295

$575,132

61

3

3

1882

Sum

$54,171,867

$52,337,045













Breakdown of the Sales for the Week

Lots & Acreages


2

Manufactured Homes


1

Recreational


0

Single Family Residential


19

Strata - Apartments


14

- Townhouses


6