Central Okanagan Real Estate Report Feb. 4, 2018
Weekly Top Property – 1528 Macleay Court, Kelowna, V1Y 9L6
This 3,687 finished floor area house, was built in 1967. Comes with 3 washrooms and 6 bedrooms. The property is on a 3.558 acre lot. The house was listed on the market at $2,559,000. In 79 days, it was sold for $2,490,000. According to the history records of this home, this is the first time it has been listed on the market.


Marketed as: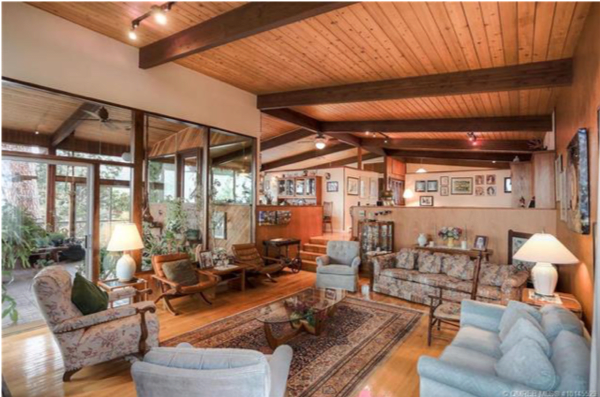 3.55 acre estate acreage in the heart of Glenmore with current or future development potential. Terrific lake, valley and city views, 6 bedroom home w/detached garage & pool. Loads of privacy, currently zoned RU1.

Based on 2017 taxes = $6,193.
Here is a look at the basic statistics for residential real estate sales in the Central Okanagan:
Status: Sold (95)





List Price

Sold Price

DOM

Beds

Total Baths

Finished Floor Area

Min

$89,900

$86,500

6

1

1



Max

$2,599,000

$2,490,000

462

6

5

5297

Avg

$581,643

$567,079

76

3

3

1851

Sum

$55,256,088

$53,872,550










Criteria:

MLS is 'OMREB'
Major Area is 'Central Okanagan'
Sold Date is 1/29/2018 to 2/4/2018
Property Type is one of 'Single Family Residential', 'Strata', 'Manufactured Home', 'Lots and Acreages', 'Recreation'
Compared to last week
Status: Sold (83)





List Price

Sold Price

DOM

Beds

Total Baths

Finished Floor Area

Min

$169,900

$169,000

2



1



Max

$1,275,000

$1,200,000

239

8

4

4895

Avg

$469,889

$461,790

56

3

2

1556

Sum

$39,000,799

$38,328,601









Breakdown of the Sales for the Week

Lots & Acreages


7

Manufactured Homes


5

Recreational


0

Single Family Residential


43

Strata - Apartments


29

- Townhouses


11