Holm Cooking: Spicy Yogurt & Lemongrass Marinated Chicken
Last week we were gifted an new book that explores unique flavour pairings, called The Flavour Matrix.
It did not take us long to dive in and get cooking.
Our first foray was this easy Spicy Yogurt and Lemongrass -Marinated Chicken with Pomegranate.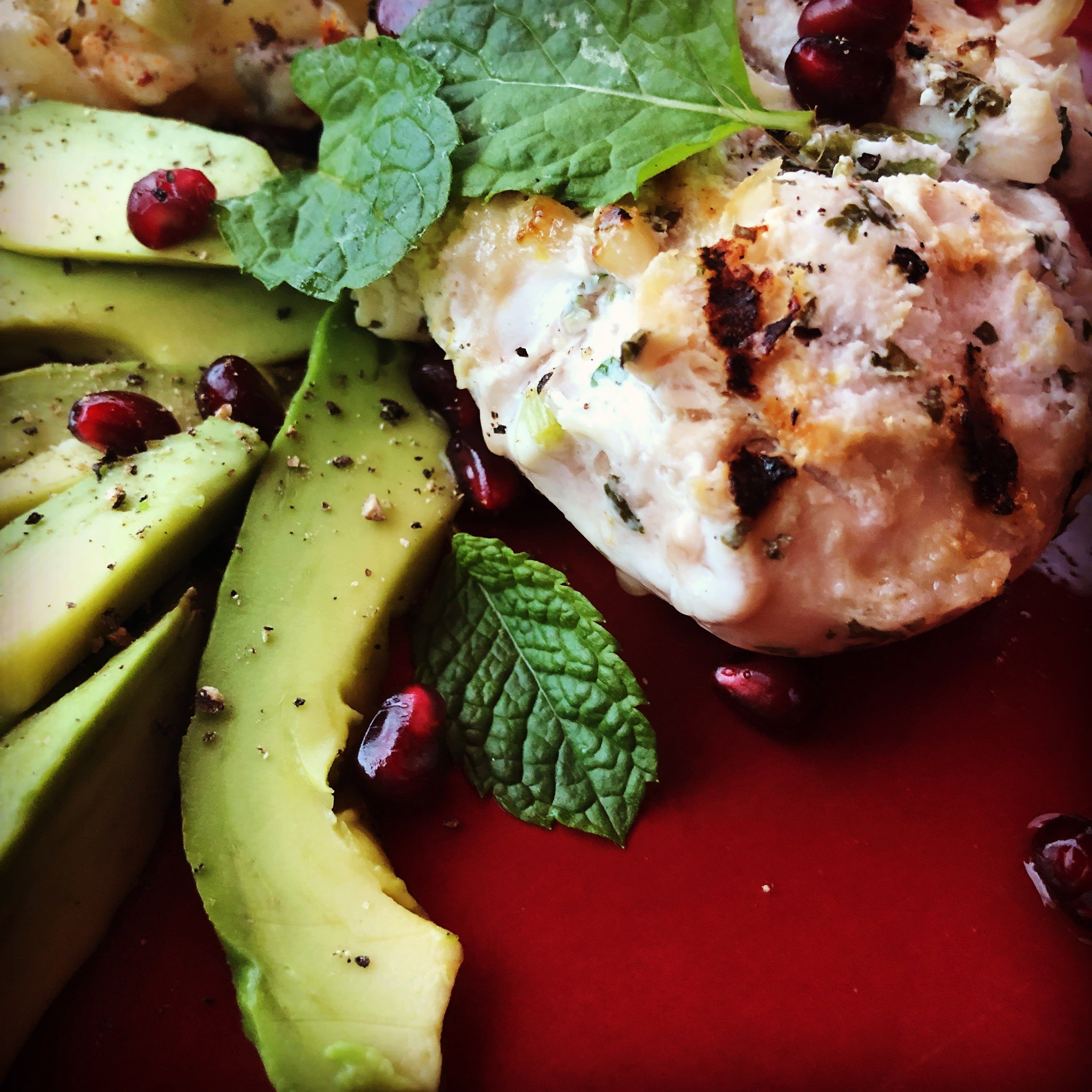 This recipe is simply delicious - and even better when you can wander outside and cut your own herbs. Our lemongrass is too small to harvest yet -so we had to purchase some - but we used a Moroccan Mint and Curly Parsley ( in place of Cilantro). In an extremely rare event - we had no Jalepeños - so substituted one of the chilli's we have growing on the terrace.
1 Tablespoon minced garlic
Grated zest and juice of 1 lime
1/2 cup plain yogurt
2 Tablespoons fresh cilantro stems - minced
1 Tablespoon of fresh mint - minced
1 Jalepeño, minced
1 3-4 inch section of Lemongrass, thinly sliced
Kosher salt
3 pounds boneless, skinless chicken thighs or breast
Olive oil
Combine garlic, lime zest and juice, yogurt , cilantro stems, mint jalepeño and lemongrass in large bowl. Mix well and season to taste with salt. (Reserve 1/4 cup)
Add the chicken into the marinade and mix to coat evenly. Cover and refridgerate 2 - 24 hours.
Heat the grill until medium hot - Oil the grates well.
Set wire rack over baking sheet and place next to grill.
Remove chicken from marinade - wipe off any excess. Discard marinade.
Lightly oil the chicken and season with salt if desired.
Grill the chicken over medium heat - flipping once after about 12 minutes per side ( or until a thermometer inserted into the thickest portion reads 160 degrees.
Transfer chicken to wire rack to rest 3 - 5 minutes. Meanwhile assemble the garnishes along with the reserved yogurt.
Plate. Serve. Savour!
GARNISH:
Sliced avocado
Fresh Cilantro Leaves
Fresh Mint Leaves
Pomegranate seeds
This simple dish is full of complex flavours!