How Much Will It Cost to Buy a Home?
Since this decision has a large impact on your wallet, we want to take some time to explore the many costs associated with buying a home. Doing your homework and knowing the average cost of these services in our area will help you choose a home within a realistic price range.
Here is a look at some important numbers to consider as you move toward ownership.
The deposit on a home is a security measure.
It can help to ensure you don't lose the home to another interested buyer. The deposit funds are paid into the brokerage trust account - in our case, "RE/MAX Vernon In Trust" It will become part of your down payment once you have purchased the home.
It is money that you have to have access to up front as it moves from your account. We will recommend the best amount and timing for your deposit as part of preparing your offer.
Federal mortgage rules require a minimum down payment of five per cent. While this is realistic for most first-time homebuyers, having a down payment of 20 per cent or more will help buyers avoid paying Mortgage Loan Insurance.
There are private lenders that can enable other options - We have some great lenders to refer to if you like.
When you buy a home, most buyers are are required to pay a land transfer tax to the province upon closing. This tax is normally based on the purchase price paid. We can help you budget for this - depending on your price point and personal purchase situation.
An appraisal will normally cost around $300 - $450 but can vary depending on travel time to the property. Your Mortgage Specialist will know if your lender will require an appraisal and if you do - it is important to leave time for it in your financing subject timeline.
A home inspection is a necessary step in your home-buying process and will typically cost in the ballpark of $450 depending on the size, age and condition of the home. This helps ensure there are no unexpected maintenance or home improvement costs upon purchasing the home. If you wish we can connect you to some local inspectors with good reputations for ensuring buyers are well educated on what they are buying.
While property insurance is likely already something you have factored into your budget, it's important to do your research and find a reasonable quote that will ensure you are covered should anything unexpected happen.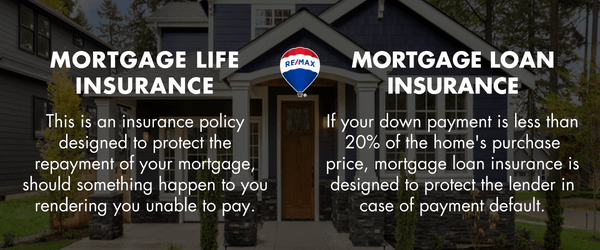 Mortgage life insurance ensures the repayment of a mortgage if anything were to happen to you. On the other hand, mortgage loan insurance is required if your down payment is less than 20 per cent of the total house cost. Premiums for this type of insurance range from 0.5 to three per cent and increase if you are self-employed.
The fee you will be charged by your lawyer or notary will vary depending on the person representing you and must be paid upon closing. We have a list of trusted professional legal resources for our clients - just ask!
Title insurance is a one-time-fee that provides protection from losses related to the properties title or ownership. This is something to discuss with your Mortgage Specialist.
The cost for property taxes is expressed as a dollar rate for every $1,000 estimated to be the market value of your property. You will be paying for the number of days in the calendar year you will be the owner - offset by the amount of time the seller is the owner - Thankfully - your legal representative will work all this out for you.
Maintenance and Energy Costs
Potentially your largest ongoing homeowner expense, these costs include lawn care/ yard work, professional services, additions/upgrades and the cost of keeping the house running year-round. Let us know if you'd like a monthly home budget planner to help map out all of these costs! If you are purchasing in a Strata - of course those fees too will be important.
It's easy to forget about the small things when moving, but it's important to remember they can add up quickly! Consider the cost for phone, electricity, and other utility installations and don't forget about movers, a moving truck and feeding your friends who are helping out!
Now that you have a better idea of the cost to buy a home, when you are ready to create a budget and get started we have BUYERS Resources that can help!