Moving? Don't Lose Anything in the Shuffle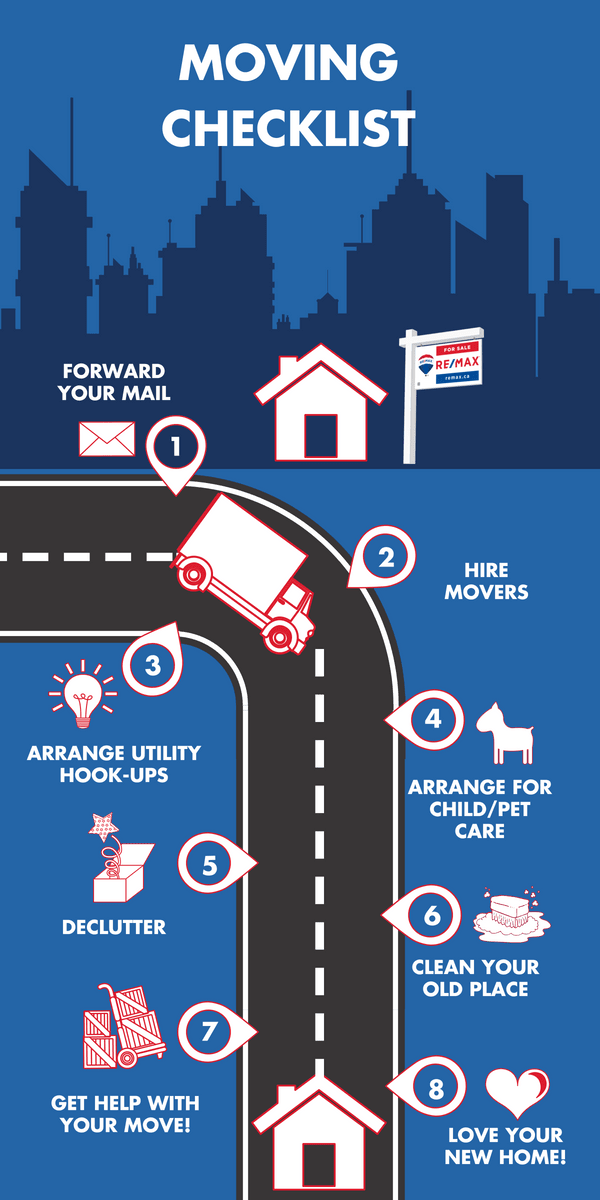 Forward your mail and send change-of-address cards. Missing important government notices, or tax and health care reminders can mean missing deadlines and incurring penalties. Make a list of all the bills and mail you have received in the last couple of months to ensure you've covered all the bases. A few to keep in mind include your doctor, dentist, driver's license, credit card companies, magazine subscriptions and any other regular deliveries you receive.
Moving takes a lot of energy (and muscle), which is why many people choose to leave it to the experts. Hiring movers will reduce your stress, allowing you to focus on the more important logistics on moving day. And remember, have a list and don't leave anything until the last minute!
You don't want to arrive to your new home and have a bunch of tasks to do that you could have done ahead of time. You'll be busy enough as it is! Arrange your utility hookups and services (Internet, phone and TV) ahead of time to ensure a smooth changeover and installation.
On a day like this, you want as few distractions as possible. Arrange for someone to take your little ones for the day – children and pets included! Moving can be stressful, and a double-whammy with kids and pets to worry about.
The less you have to move the better, especially if there are things you just never use. Get rid of unnecessary items before you move – it takes a lot of time and energy.
Moving takes longer than you would expect, and the last thing you will want to do at the end of moving day is clean your old house. Hire a professional cleaner to ensure that you leave your place clean and tidy for the new owner. Also, consider having your new home cleaned before you move everything inside in order to get off on the right foot.
Don't try and do it all on your own. Your friends and family are excited for you, so ask them to help if they can!