North Okanagan Real Estate Report August 21, 2018
Residential real estate sales bounced back this week in the North Okanagan, and the average sale price rose as well, so naturally the total sales volume surged climbing back over $21 Million dollars in value traded.
Weekly Top Property - 7467 Brooks Lane, Vernon, V1H 1G6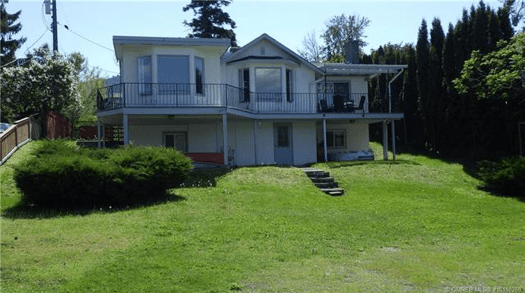 This 2 story house has a 1,898 finished floor area, and was built in 1950. 4 bedrooms and 2 baths, on a 0.46 acre lot. Listed on the market for $1,499,000. It sold in 93 days, for $1,345,000. According to the history records, back in 2000, the documents show that it was listed on the market for $375,000.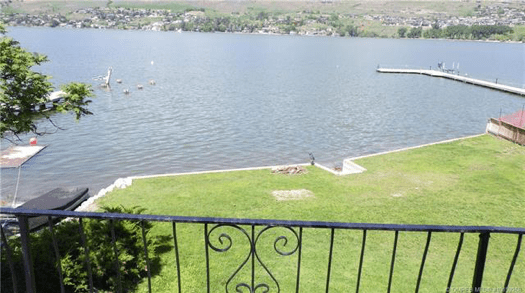 Marketed as:
Older waterfront home on the perfect .46 acre lot. Quiet street - lane access, near level lot and access with just enough slope for a level entry home with walk out basement, level lawn / grass area, nice beach and water and a gradually sloping foreshore with good conditions to build a dock. Self contained guest cabin and double carport for extra parking and extra guests. The home is older and well kept and although it may be worthy of additions and renovations, it is best suited for a summer use and perhaps winter rental until you are ready to build your estate home or fully develop. Lot is approx 63.8' wide at the road, 320' deep on the east side, 305' deep on the south side, 64' wide at the front and 65.87 feet wide on the waterfront.

Based on 2017 taxes = $5,136
Here is a look at the basic statistics for residential real estate sales:

Status: Sold (48)





List Price

Sold Price

DOM

Beds

Total Baths

Finished Floor Area

Min

$29,800

$29,000

13

2

1



Max

$1,369,500

$1,345,000

503

6

4

3879

Avg

$455,390

$445,302

81

3

2

1781

Sum

$21,858,700

$21,374,500










Criteria:





MLS is 'OMREB'
Major Area is 'North Okanagan'
Sold Date is 8/13/2018 to 8/19/2018
Property Type is one of 'Single Family Residential', 'Strata', 'Manufactured Home', 'Lots and Acreages', 'Recreation'





Compared to last week
Status: Sold (39)





List Price

Sold Price

DOM

Beds

Total Baths

Finished Floor Area

Min

$134,900

$130,000

2

2

1



Max

$899,900

$875,000

302

6

4

3593

Avg

$437,910

$428,195

68

3

2

1873

Sum

$17,078,488

$16,699,595









Breakdown of the Sales for the Week

Lots & Acreages


2

Manufactured Homes


8

Recreational


0

Single Family Residential


33

Strata - Apartments


1

- Townhouses


4