North Okanagan Real Estate Report - July 16, 2018
Big drop in the average sale price from last week! So even though the number of sales reported was the same at 45, the combined sales volume fell back to below $20 Million.
Weekly Top Property - #5 9750 Delcliffe Road, Vernon, V1H 1L5
This house has a 3,229 finished floor area, and was built in 1984. 5 bedrooms and 4 baths on a 0.192 acre lot. Listed on the market for $1,680,000. It sold in 122 days, for $1,600,000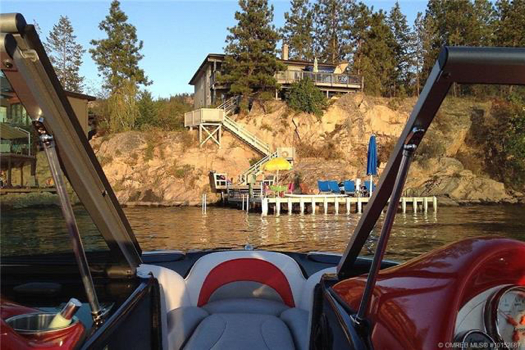 Marketed as:
ULTIMATE WATERFRONT RETREAT! Mature evergreens and a majestic rock scape are the perfect setting for this exclusive, ultra-private, safe gated neighbourhood! Enjoy the 270 degree west facing views over Okanagan Lake from Ellison Park to Vernon on the large entertainment sized deck. 107 ft of Private waterfront with LICENSED DOCK. The relaxed feel of this breezy, open design is enhanced by vaulted cedar ceilings, floor to ceiling wood burning fireplace, clerestory windows and in-floor heating! Family and guest friendly with 5 generous bedrooms and 3 1/2 baths! Family room features full wet bar and opens to the lower level covered deck. Double garage and lots of parking!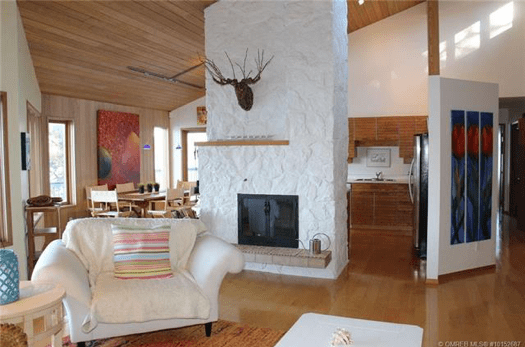 Based on 2017 taxes = $5,829
Here is a look at the basic statistics for residential real estate sales:

Status: Sold (45)








List Price

Sold Price

DOM

Beds

Total Baths

Finished Floor Area

Min

$94,400

$89,000

4

1

1





Max

$1,680,000

$1,600,000

173

6

4

5055

Avg

$425,406

$413,204

52

3

2

1762

Sum

$19,143,288

$18,594,188














Criteria:






MLS is 'OMREB'
Major Area is 'North Okanagan'
Sold Date is 7/9/2018 to 7/15/2018
Property Type is one of 'Single Family Residential', 'Strata', 'Manufactured Home', 'Lots and Acreages', 'Recreation'





Compared to last week
Status: Sold (45)








List Price

Sold Price

DOM

Beds

Total Baths

Finished Floor Area

Min

$84,900

$75,000

11





1





Max

$7,995,000

$7,100,000

484

5

4

3930

Avg

$617,231

$589,826

74

3

2

1728

Sum

$27,775,399

$26,542,150













Breakdown of the Sales for the Week

Lots & Acreages


1

Manufactured Homes


1

Recreational


0

Single Family Residential


25

Strata - Apartments


5

- Townhouses


13