North Okanagan Real Estate Report November, 2017
November 2017
The top home sale in the North Okanagan was this rancher with basement in Coldstream. Built in 2015, this 4 bedroom, 4 bath home was brought to the MLS® for the first time at $1,425,000. and sold after 93 days on the market for $1,312,000.
92 Ravine Drive, Coldstream, V1B 4C9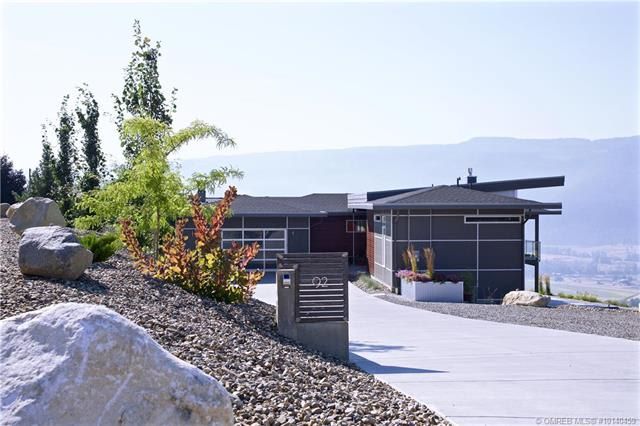 Marketed as:
Designed and built with careful consideration to details, this luxurious 5 acre property is situated in the prestigious Ranchland subdivision of Coldstream and offers breathtaking panoramic lake and valley views. Offering ultimate privacy, this property backs onto Crown Land. Less than 40 minutes from Silver Star Mountain and the Kelowna Airport. The low profile rooflines, 4 ft overhangs and hidden gutters give this house a truly unique, modern feel. Entertain your friends and family in the open concept kitchen and enjoy the sleek, clean lines of the rift white oak high end cabinetry, luxurious white quartz countertops, touch20 faucet and ample storage. Also on the main floor, the master bedroom combines both beauty and functionality with a custom oak bed with built-in TV. Enjoy the Spa inspired ensuite and the generously sized 90ft master walk-in closet.
And now on to our regular North Okanagan residential real estate market activity report, based on MLS® sales reported by real estate offices November 1st - 30th, 2017.
Condo/Apartments
| | |
| --- | --- |
| Sales | 21 |
| New Listings | 23 |
| Current Inventory | 67 |
| Number of Months | 3 |
| Sell/Inv. Ratio | 31.34% |
| Days to Sell | 53 |
| Days – Range | 3 to 264 |
| Average Price | $219,504 |
| Median Price | $192,000 |
| Price - Range | $87,000 - $650,888 |
| Hottest Neighbourhood | Vernon City |
Condo/Townhouses
| | |
| --- | --- |
| Sales | 16 |
| New Listings | 30 |
| Current Inventory | 74 |
| Number of Months | 5 |
| Sell/Inv. Ratio | 21.62% |
| Days to Sell | 35 |
| Days – Range | 4 to 147 |
| Average Price | $333,034 |
| Median Price | $312,625 |
| Price - Range | $172,900 - $559,000 |
| Hottest Neighbourhood | Okanagan Landing |


Lots & Acreages
| | |
| --- | --- |
| Sales | 12 |
| New Listings | 43 |
| Current Inventory | 329 |
| Number of Months | 27 |
| Sell/Inv. Ratio | 3.65% |
| Days to Sell | 295 |
| Days – Range | 15 to 1,991 |
| Average Price | $248,500 |
| Median Price | $210,000 |
| Price - Range | $80,000 - $700,000 |
| Hottest Neighbourhood | Armstrong/Spall |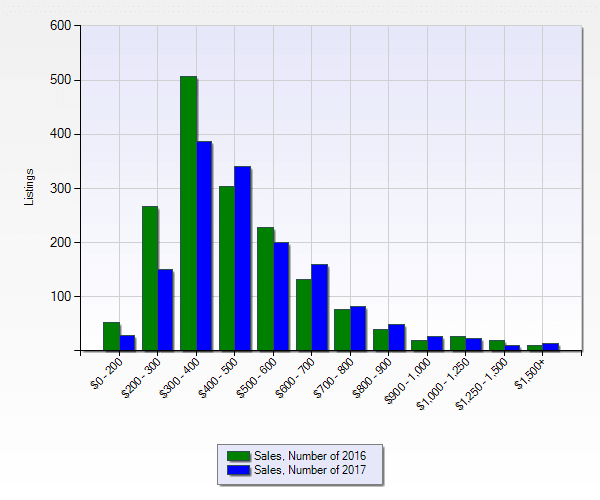 Time frame is from Jan 2016 to Dec 2017
Property Type is 'Single Family Residential'
MLS is 'OMREB'
Major Area is 'North Okanagan'
Residential
| | |
| --- | --- |
| Sales | 66 |
| New Listings | 81 |
| Current Inventory | 265 |
| Number of Months | 4 |
| Sell/Inv. Ratio | 24.91% |
| Days to Sell | 79 |
| Days – Range | 1 to 834 |
| Average Price | $458,805 |
| Median Price | $429,500 |
| Price - Range | $211,000 - $2,000,000 |
| Hottest Neighbourhood | Armstrong/Spall |

Ratio of Sales vs Inventory 19.62%