North Okanagan Weekly Real Estate Report Dec. 31 2017
Thanks to Maija Daughtry for our featured image this week!
Weekly Top Property - 6669 Blackcomb Way, Vernon, V1B 0A3
Top sale of the week for North Okanagan: Blackcomb Way located in Vernon. This 2,220 finished floor area house, was built in 2017. Comes with 3 washrooms and 4 bedrooms. The property is on a 0.167 acre lot. The home was listed on the market at $629,000. In only 64 days, it was sold for $620,000. Based on 2017 taxes = $1,030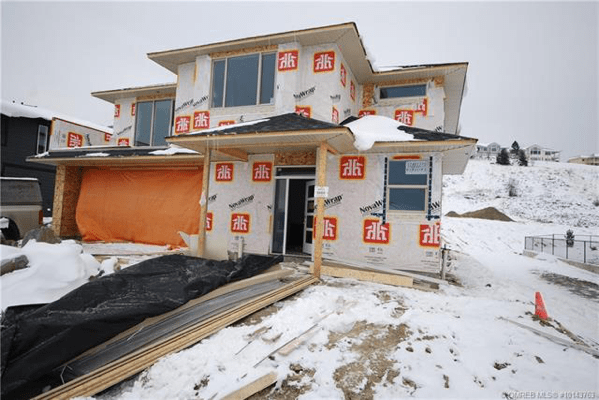 Marketed as:




Beautiful new grade level entry home. This spacious 3 bdrm + den, 2 bath home with a 705 sq. ft. 1 bedroom, 1 bath suite will feature quality finishings throughout. Enjoy all Foothills has to offer with km's of walking trails on the Gray Canal trail system and a 10 minute drive to Silver Star Mountain.

Here is a look at the basic statistics for residential real estate sales:
Status: Sold (7)








List Price

Sold Price

DOM

Beds

Total Baths

Finished Floor Area

Min

$279,900

$270,000

18

2

2

1450

Max

$629,000

$620,000

227

4

3

2748

Avg

$450,197

$448,486

61

3

2

2008

Sum

$3,151,380

$3,139,400















Criteria:









MLS is 'OMREB'
Major Area is 'North Okanagan'
Sold Date is 12/25/2017 to 12/31/2017
Property Type is one of 'Single Family Residential', 'Strata', 'Manufactured Home', 'Lots and Acreages', 'Recreation'














Compared to last week
Status: Sold (42)








List Price

Sold Price

DOM

Beds

Total Baths

Finished Floor Area

Min

$85,900

$74,000

2











Max

$2,349,000

$2,290,000

479

7

5

4997

Avg

$457,786

$448,820

67

3

3

1688

Sum

$19,227,000

$18,850,450













Breakdown of the Sales for the Week

Lots & Acreages


0

Manufactured Homes


0

Recreational


0

Single Family Residential


6

Strata - Apartments


0

- Townhouses


1
Meta Keywords: North Okanagan Real Estate Report
Blog Tags: December, 2017, January, 2018, this week in North Okanagan