October 22, 2018 Shuswap Property Sales Update.
Weekly Top Property - 5382 Squilax-Anglemont Highway, Celista, V0E 1L0
This 2-story house has a 2,592 finished floor area, built in 1995. 4 bedrooms and 2 baths, on a 0.21 acre lot. Listed on the market for $890,000. It sold in 22 days, for $885,000.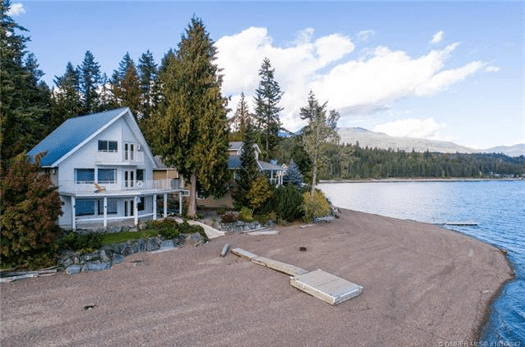 Marketed as:
73' of prime Shuswap Lake waterfront! Located in the heart of Celista with a south/south east exposure provides for a warm sun drenched decks all year round. The main floor with a wall of lake front windows provides a bright and airy feel to its open concept design and one bedroom on the main. Upstairs there are three additional bedrooms, the master bedroom having its own private balcony. The unfinished walkout basement takes you directly out to the beach area. The designing and finishing of this space will be exciting to personalize it just for you! The landscaping is simple and low maintenance, which is key for those lazy summer days at the lake. One of the nicest beaches around with a gentle slope to the lake and a fine pebbly/sandy beach with a dock and buoy. This particular area has no zoning so the addition of a detached garage should be feasible.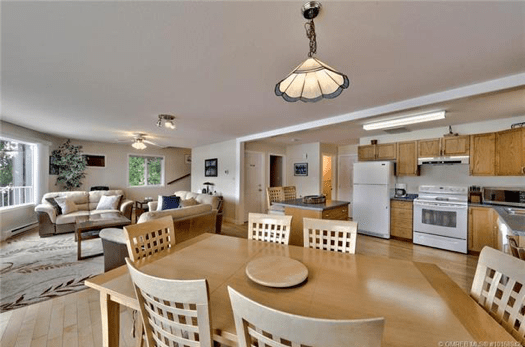 Based on 2018 taxes = $3,551
Here is a look at the basic statistics for residential real estate sales:
Status: Sold (26)





List Price

Sold Price

DOM

Beds

Total Baths

Finished Floor Area

Min

$29,900

$28,500

15

2

1



Max

$890,000

$885,000

200

5

4

3322

Avg

$417,942

$401,642

80

3

2

1627

Sum

$10,866,500

$10,442,700









Criteria:
MLS is 'OMREB'
Major Area is 'Shuswap / Revelstoke'
Sold Date is 10/15/2018 to 10/21/2018
Property Type is one of 'Single Family Residential', 'Strata', 'Manufactured Home', 'Lots and Acreages', 'Recreation'

Compared to last week
Status: Sold (15)





List Price

Sold Price

DOM

Beds

Total Baths

Finished Floor Area

Min

$112,900

$100,000

15

1

1



Max

$1,150,000

$1,100,000

370

5

4

3579

Avg

$449,093

$435,667

81

3

2

1638

Sum

$6,736,400

$6,535,000









Breakdown of the Sales for the Week

Lots & Acreages


4

Manufactured Homes


2

Recreational


0

Single Family Residential


17

Strata - Apartments


1

- Townhouses


2