Poor Photography & Your Chances Of Selling For Top Dollar
Alright, we're going to just jump right in here…
If your REALTOR® is not using quality photography to market your home, they are doing you a very substantial disservice.
There, we said it.
"The thing about cutting corners is that it just creates more corners…"
Let us begin by explaining that we did not bring this to light to try and discredit the business practices of other fellow agents. We decided to share this because you deserve to know. You as the consumer trust us every single day with one of the most important assets you can ever possess. Your home deserves to not only be taken seriously by yourself, but needs to be the priority of the agent you choose. The sad part though is that most agents that fail to take professional photos don't even know the harm they are doing. And in the current business landscape where every REALTOR® claims to be "full service", a clear distinction needs to be made so you as the consumer can decide on this topic yourself.
FULL (Adjective) Definition:
"containing or holding as much or as many as possible; having no empty space"
or
"not lacking or omitting anything; complete"
Full service then, leading back to how Realtors like to use it, should imply putting forth your best efforts. It probably should mean taking any and all reasonable steps to give your clients the very best chance of selling their home for as much as possible. Photography is one of the leading ways, we believe, that Realtors are truly failing their clients today. It's hard enough preparing your home and keeping it clean and tidy during the selling process.. Do you really want your hard work to be compromised by the crap photos that your agent took? Would you feel proud to show your listing photos to friends and family when they contain poor lighting, improper focus, and staging that doesn't make sense to most buyers? We should hope not.
Here are the 3 main reasons that poor photography put forth by your agent is hurting your chances of getting top dollar for your home:
Good Photography Begins with Proper Staging
Preparation is the key for much in life that involves accomplishment. It is the only controllable variable in a world where everyone has access to everything… very often with very little effort being expended. An Olympic athlete cannot perform at the highest level without adequate preparation, a commercial kitchen cannot perform at a high level without a substantial amount of prep work involved and a foundation cannot be poured without proper forming and reinforcements in place first.
Likewise, a home cannot be properly represented before an adequate preparation process takes place.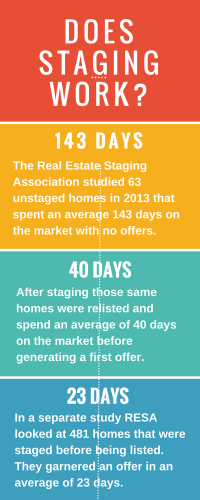 Your agent should be having a conversation with you about removing clutter and staging your home. Have they? The goal here is not to trounce on your personal style… it is to present your home in a way that caters to the largest base of potential buyers in the marketplace. To be fair, those conversations are not always easy. People are protective over their homes. They are also hesitant to put in extra work towards something they may not realize is necessary.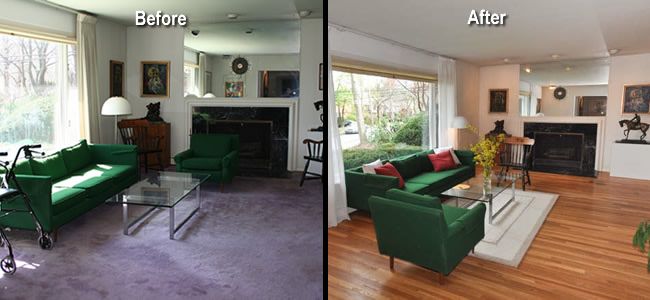 Bottom Line: It is okay if your agents suggests you tidy up just a little bit more, or asks you to move your couch to a different part of the room. It doesn't mean you are a filthy animal or that your style sucks… It just means they know and care about how your home appears to today's buyers.
The Often Missed Part of The Process
Even if your home has been cleaned up well and exudes style, whether by your own doing or not… poor photos can completely nullify those efforts.
How so, you ask?
Because it all means nothing if the buyer doesn't even want to view the house!
The vast majority of today's buyers do not rely solely on us to do the searching and seeking out of suitable property. Today's savvy buyers often carefully curate lists of properties they want to view by simply searching online. Some of the desired homes might be ones that have come up from our searches or automatic emails, but they still make the final decision to view thereafter. Then it's off to the races. Well, what if your home is stunning but the photos don't show it? In such a case, many buyers won't even want to view your home, let alone consider buying it. We cannot stress how important this distinction is. For example, check out some of the recent listing photos from our own real estate board…
Really?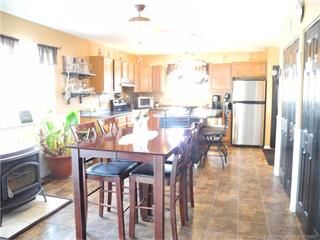 Where are my sunglasses?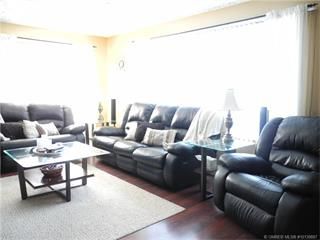 "Gourmet Kitchen"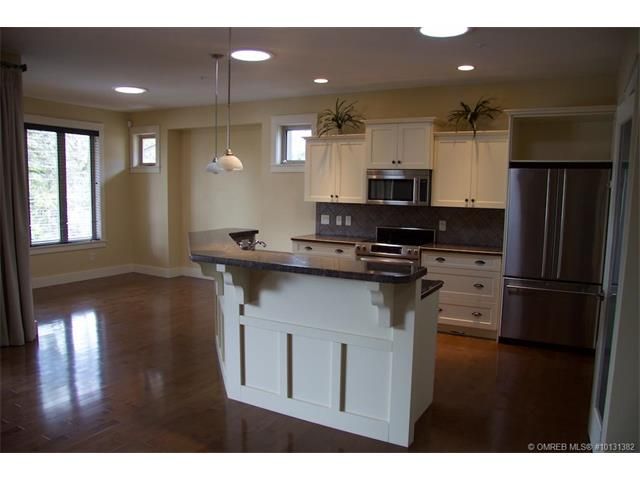 ... REALLY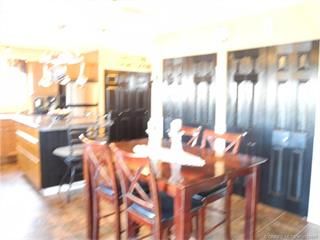 This is laziness at best, misrepresentation at worst. Nothing about these photos is exciting. They make the homes in question look stunningly average or even cluttered when they might actually be very clean and "put together". Poor lighting draws attention away from the parts of the home that matter, and here's the thing… Buyers don't pay more for average.
BOTTOM LINE: Photos matter. You need people to come through the door, first and foremost. But on top of that you also want to squeeze every last buck out of your investment as you possibly can, and most buyers will not pay more for a home they are not excited about.
The Service Aspect
Life as a REALTOR®, like many other professions, can get very busy. It involves a lot of decision making that relies on an ability to prioritize and delegate while simultaneously giving clients timely and quality service. And while there is nothing inherently wrong with an agent taking their own photos if they can stand behind the quality, too often the photography is but an afterthought for some modern day "listing machines".
If your agent is a jack-of-all-trades, it is entirely possible that they have sacrificed quality for quantity. They have to… there's not enough time in the day to properly do all of the tasks we are faced with. An agent performs dozens and sometimes hundreds of tasks every day and it is important to systemize because of this fact.
The more time your agent is spending on menial tasks that should really be delegated to someone who can do it better, the less time they will have to spend on you. These agents may have longer call back times, and may have less time to speak with you meaningful matters. Don't be surprised if your stubbornly prideful "jack-of-all-trades" Realtor always seems in a rush… when in reality they should be able to remain composed in all circumstances.
BOTTOM LINE: Remember, it's not just about what your realtor says they can do. It is about how they perform. And unless they have the ability to trust, swallow their pride and delegate tasks… the service you receive will always be hindered. This is especially important in the busy market we are faced with today.
Conclusion
This is our attempt to bring to light something that is so often forgotten, and really shouldn't be. This issue of photography in real estate has many different faces, and those aspects need to be clarified so you as the consumer can then decide for yourself. To be clear:
It is not okay for your agent to be taking photos of your home with their phone!
It is not okay for you to feel anything but confident in the photos taken by your Realtor!
It is not okay for your Realtor to represent your home improperly!
You as the consumer have more power than you think. You should be asking your agent if they are taking quality photos, and holding them accountable to any claims they make. Photography is an extremely underrated and important aspect of any home listing and we cannot stress the importance of this process. If you want your home to sell for as much as possible, this aspect of the listing process should be non-negotiable.