REMAX 2018 Recreational Property Report

Enjoying access to a recreational property is quite possibly the ultimate Canadian dream. According to a recent survey conducted by Leger on behalf of RE/MAX, one-quarter of Canadians would consider purchasing a cottage or cabin in the future. If you're among them, you've got some work to do before you can play.
Here's some facts to start:
•Recreational properties are experiencing a surge in pricing with 78 per cent of regions surveyed showing growth
•A RE/MAX survey showed that retirees drive demand for recreational properties in 91 per cent of regions examined
•An older Canadian population with more purchasing power is driving prices


As is the case with all real estate, a great recreational property starts with location. More than two-thirds of Canadians who currently own or are considering buying a cottage are willing to travel up to two hours to get there. A shorter commute leaves more time for R&R, but particularly for those living in major urban centres, proximity to home comes at a price. Those willing to drive a little further for their piece of paradise could well find it at a lower cost. (FACT: 28 per cent of those who own a cottage or plan to buy one are willing to travel three hours or more!) Have a look at how the costs stack up across the country.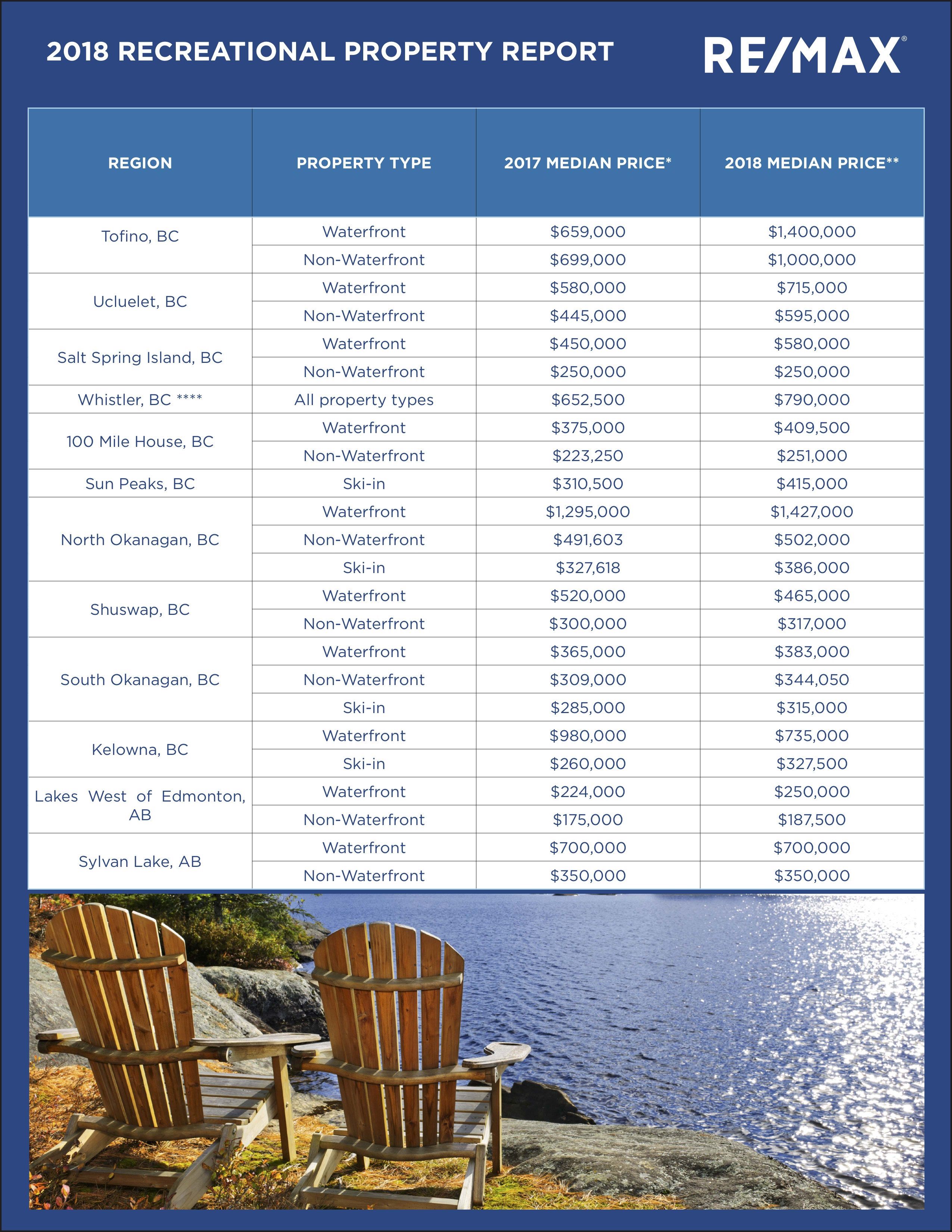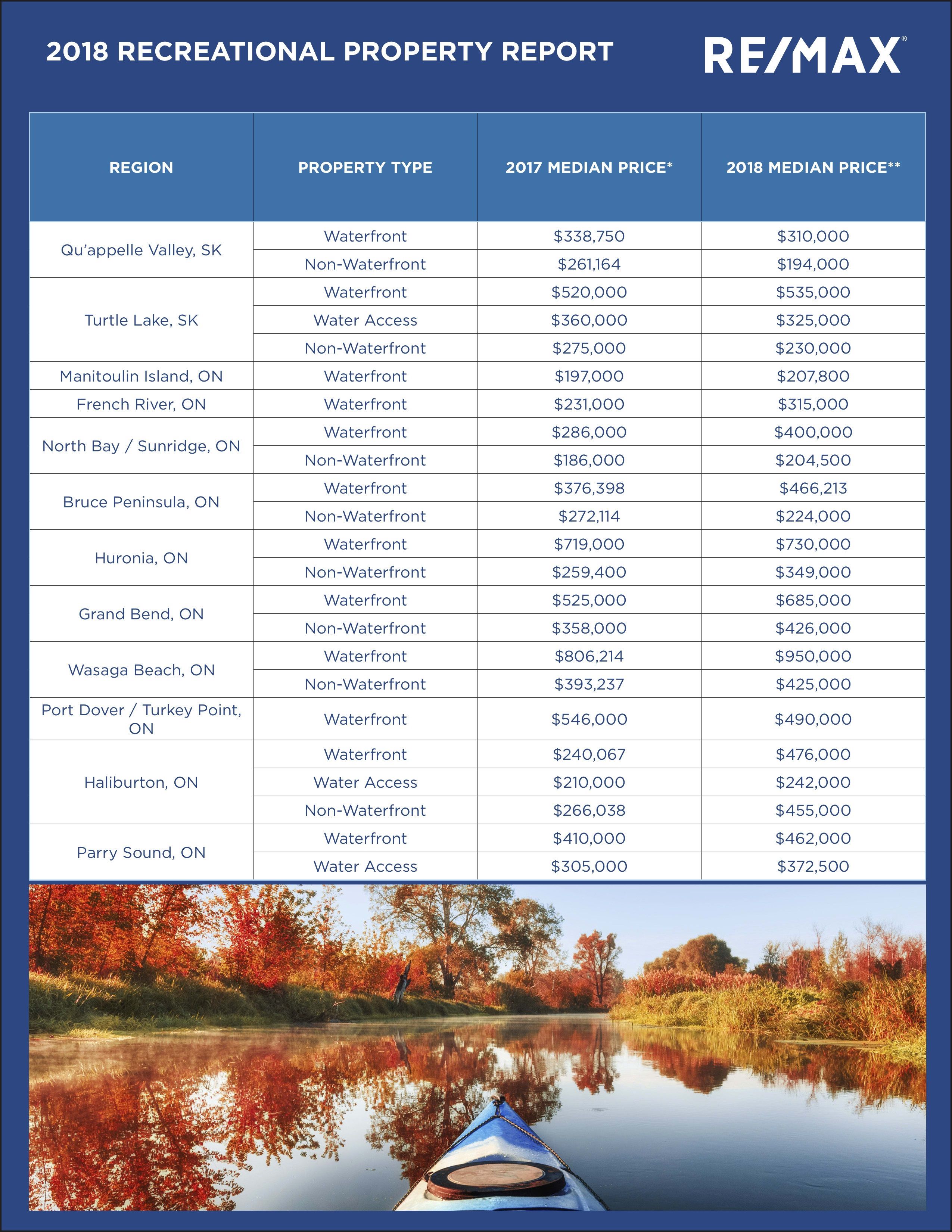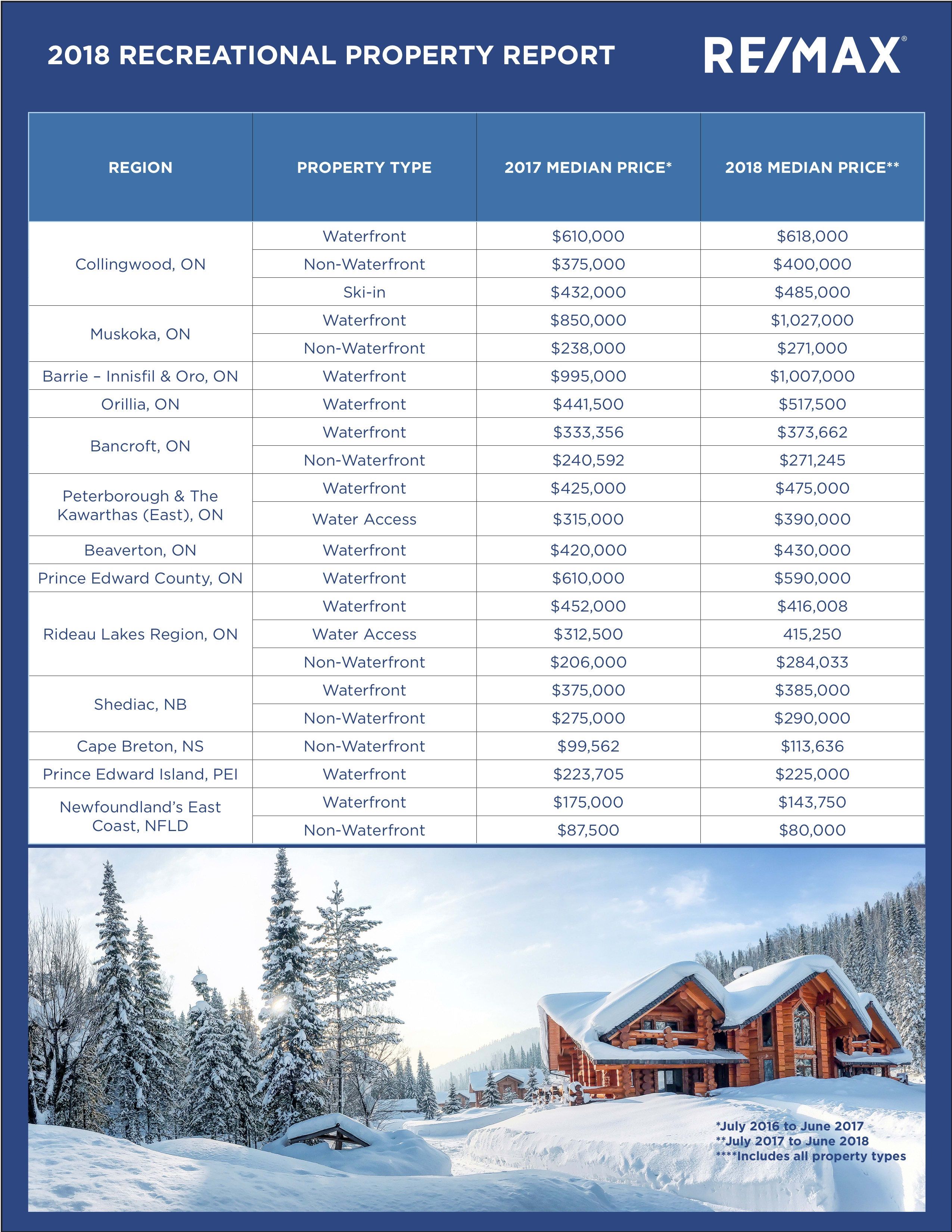 In addition to all the "what" and "where"questions is the "how" of your recreational property purchase. How will you own the property? Are you entering into joint ownership with someone? And how will you pay for it? Depending on the type of property, yours may or may not qualify for a conventional mortgage. We will work with you, your financial advisor/lender and lawyer to help answer all of these important "how" questions.
There's a lot to think when buying a recreational property, but doing your homework now will mean a sound purchase – and some well-deserved play time – later.
Contact us - we are here to help