Shuswap Real Estate April 2018 Overview
Top sale in the Shuswap in April 2018 was this home, built in 1910 with 5 bedrooms and a total of four baths in its 3330 square feet of finished floor area.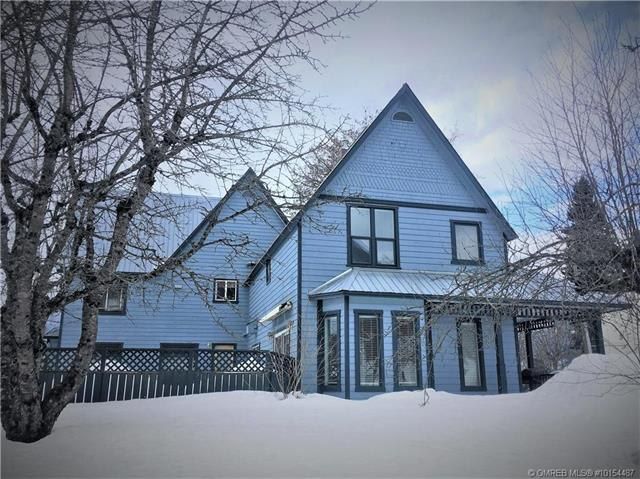 Marketed as: Character galore in the heart of downtown Revelstoke. Rare 99'100' Corner Lot, 2.5 story, Legal Triplex. Well maintained, substantially updated in the late 1990's. Each suite bathed in light with southern exposure. All are unique & fully equipped including D/W & W/D. Bright and welcoming open spaces everywhere with the warmth and richness that comes with a home built around the turn of the century. Fully fenced yard. Zoned R4. Fourth 25'x100' lot exists as green space and has potential for garage/suite development. Lots of storage and great parking on the north corner.
Based on April 1st - 30th
Condo/Apartments
| | |
| --- | --- |
| Sales | 6 |
| New Listings | 10 |
| Current Inventory | 37 |
| Number of Months | 6 |
| Sell/Inv. Ratio | 16.22% |
| Days to Sell | 400 |
| Days – Range | 19 to 1,144 |
| Average Price | $322,400 |
| Median Price | $304,950 |
| Price - Range | $212,500 - $436,000 |
| Hottest Neighbourhood | Revelstoke |
Condo/Townhouses
| | |
| --- | --- |
| Sales | 14 |
| New Listings | 22 |
| Current Inventory | 52 |
| Number of Months | 4 |
| Sell/Inv. Ratio | 26.92% |
| Days to Sell | 63 |
| Days – Range | 6 to 298 |
| Average Price | $319,057 |
| Median Price | $303,000 |
| Price - Range | $171,000 - $520,000 |
| Hottest Neighbourhood | South East Salmon Arm |
Lots & Acreages
| | |
| --- | --- |
| Sales | 13 |
| New Listings | 68 |
| Current Inventory | 318 |
| Number of Months | 24 |
| Sell/Inv. Ratio | 4.09% |
| Days to Sell | 104 |
| Days – Range | 1 to 355 |
| Average Price | $127,531 |
| Median Price | $140,000 |
| Price - Range | $16,300 - $239,900 |
| Hottest Neighbourhood | Eagle Bay |

Residential Homes
| | |
| --- | --- |
| Sales | 50 |
| New Listings | 104 |
| Current Inventory | 241 |
| Number of Months | 5 |
| Sell/Inv. Ratio | 20.75% |
| Days to Sell | 76 |
| Days – Range | 2 to 527 |
| Average Price | $441,844 |
| Median Price | $420,500 |
| Price - Range | $135,000 - $825,000 |
| Hottest Neighbourhood | North East Salmon Arm |

Ratio of Sales vs Inventory 15.51%