Shuswap Residential Real Estate Report - November 2017
Shuswap – Monthly Statistics
November 2017
Top sale in the Shuswap Revelstoke zone for November was this 4 bedroom, 4 bath, lakeshore home in Sicamous-Mara. Built in 1984 and first brought to the MLS® in 2016 for $3,299,000, the property was re-introduced at $2,349,000 this spring. It sold for $2,050,000 after 218 days on the market.
679 Swanbeach Road, Sicamous, V0E 2K0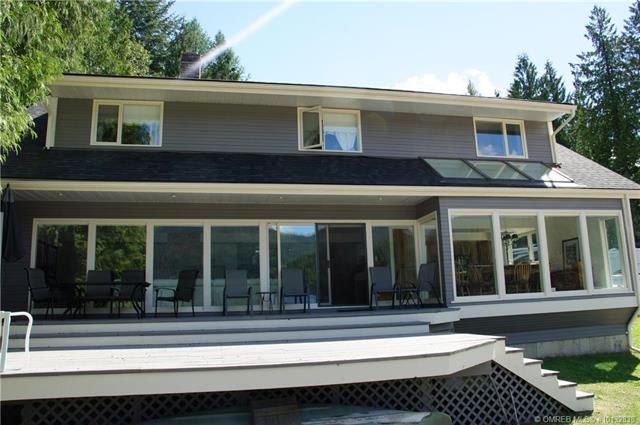 Marketed as:
LAKE SHORE on MARA LAKE with 2 titled lots! BEAUTIFUL lakeshore home with expansive lake views of coveted Mara Lake. located in the most desirable neighbourhood on Mara Lake this home features an great open floor plan, an expanse of windows to enjoy the view, 4 bedrooms - 3 with ensuite bathrooms and 2 with walk-in closets. The kitchen is open to the dining room which is open to the living room. A bank of windows takes advantage of the incredible lake views. The patio doors open to a generous deck and out to the yard and the beautiful sandy beach and crystal clean waters of Mara Lake. The property Features a vacant second lot for added privacy and expansive yard, newer curved retaining wall joins the yard to the beach, The fenced private yard on a quiet secondary street offers plenty of room for relaxing and enjoying the summer days. plenty of room for friends and family, this property is perfect for entertaining or just relaxing and enjoying the views.
Based on November 1st - 30th
Condo/Apartments
| | |
| --- | --- |
| Sales | 6 |
| New Listings | 4 |
| Current Inventory | 28 |
| Number of Months | 5 |
| Sell/Inv. Ratio | 21.43% |
| Days to Sell | 114 |
| Days – Range | 14 to 296 |
| Average Price | $251,317 |
| Median Price | $189,950 |
| Price - Range | $165,000 - $511,000 |
| Hottest Neighbourhood | Revelstoke |

Condo/Townhouses
| | |
| --- | --- |
| Sales | 7 |
| New Listings | 7 |
| Current Inventory | 30 |
| Number of Months | 4 |
| Sell/Inv. Ratio | 23.33% |
| Days to Sell | 67 |
| Days – Range | 16 to 267 |
| Average Price | $308,843 |
| Median Price | $249,900 |
| Price - Range | $145,000 - $599,000 |
| Hottest Neighbourhood | North East Salmon Arm |
Lots & Acreages
| | |
| --- | --- |
| Sales | 12 |
| New Listings | 24 |
| Current Inventory | 303 |
| Number of Months | 25 |
| Sell/Inv. Ratio | 3.96% |
| Days to Sell | 412 |
| Days – Range | 10 to 1,912 |
| Average Price | $320,683 |
| Median Price | $147,450 |
| Price - Range | $15,800 - $2,450,000 |
| Hottest Neighbourhood | North Shuswap |



Time frame is from Jan 2016 to Dec 2017
Property Type is 'Single Family Residential'
MLS is 'OMREB'
Major Area is 'Shuswap / Revelstoke'

Residential
| | |
| --- | --- |
| Sales | 34 |
| New Listings | 36 |
| Current Inventory | 160 |
| Number of Months | 5 |
| Sell/Inv. Ratio | 21.25% |
| Days to Sell | 1,109 |
| Days – Range | 9 to 32,896 |
| Average Price | $496,157 |
| Median Price | $327,500 |
| Price - Range | $180,000 - $2,050,000 |
| Hottest Neighbourhood | Revelstoke |

Ratio of Sales vs Inventory 18.85%