Boost Your Home's Value With $1000 Or Less
Shut The Front Door
We all know that first impressions are important, so the first step is making sure your home's front door is in tip top shape. You can do this by replacing the door outright ($1000.) or repainting it ($75 for paint and tools)
Totally Floored
If your home has outdated flooring, such as wall to wall carpet or linoleum consider bringing it into the modern ages. Talk to your local flooring company about how much square footage they could replace, staying in your $1000. budget.
There are some surprisingly cost effective options out there thanks to material advances such as tongue in groove laminate wood or eco harvested bamboo.
New flooring is always appealing to prospective buyers because it gives the home a clean slate feeling (and you will love it for the same reason!)
A new floor could increase your ROI enough to double the original cost if you install as prep for sale.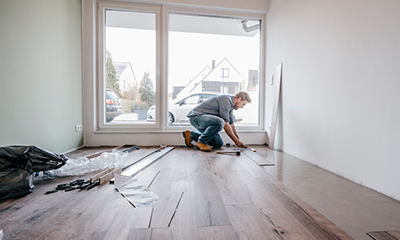 Brass Tacks
Look.Around your house and if you spot the shine of 1980's brass fixtures... replace every last one of them! This once popular faux metal makes a home look instantly outdated, and, well... cheap. In fact if any of your home's knobs, pulls or faucets are older than 10 years, now is a good time for an upgrade.
Ranging in price from $2 to $50, look for brushed nickel, oil rubbed bronze or black or white fixtures and keep the same treatment throughout. Even if the items they are attached to are a little worse for wear, new hardware will instantly increase ROI.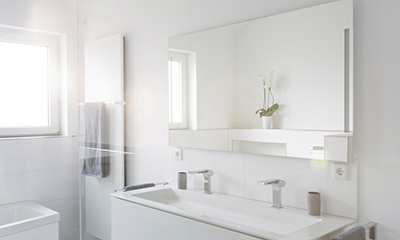 Bright Ideas
To showcase your home in the best light, and increase ROI consider installing new overhead light fixtures throughout your home. Creating a cohesive lighting plan by matching fixtures and shades, and added floor and table lamps will catch the eye of discerning buyers - and you will love it too.
With a revamp budget of $1000, set aside $100-$200 per fixture and and $10 per room for soft incandescent lightbulbs. Also, consider replacing standard light switches with energy efficient dimmer models ($10-$20) and enjoy a decrease in your hydro bill.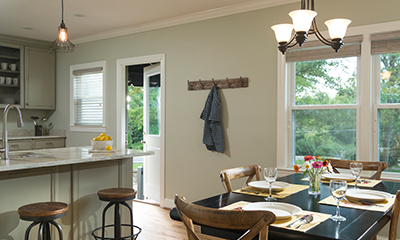 Deep Clean
Though it might be hard to believe, cleaning the front of your home could increase its value ( to potential buyers and in your own love quotient) by several thousands of dollars. ( Trust us - it will feel good!)
Renting a power washer can cost less than $100 per day, allowing your to remove dirt and mildew from top to bottom.
If you have no interest in getting down and dirty, consider hiring a house maintenance company. It will probably set you back only abut $200.
Want to go the extra mile? Increase your investment and your ROI by also repaint the trim and facia boards for $1000. Paying a professional cleaning or painting company to refresh the face of your home will add instant value and you'll love it each time you come home.