How to Stage Rooms 101: Bathroom
Many homebuyers
Many homebuyers will spend most of their time viewing the kitchen, living room, and bedrooms compared to the bathrooms. Bathrooms generally are an area in the home where communal experiences don't occur. In this blog post, we will change that statistic and share our tips to stage your bathroom for selling (or even for everyday life).
Here are our top tips for staging your bathroom:
Deep Clean
When staging your home, deep cleaning is essential to sweep away all the years of built-up dust bunnies in any particular room. Bathrooms specifically require the utmost attention when deep cleaning. While you tend to clean the most used areas (bathtub, shower, toilet, sink and countertops), what usually gets neglected are modest areas.
Don't forget to clean your floors, especially tile grouts. Remove any light fixtures and vent covers (you'd be surprised the dust/bugs that get trapped in there - ick!). Scrub the bathroom corners; here, you may find a build-up (or starting to) of mould familiar in bathrooms. Lastly, don't forget to dust around mirrors, shelves and any ledges.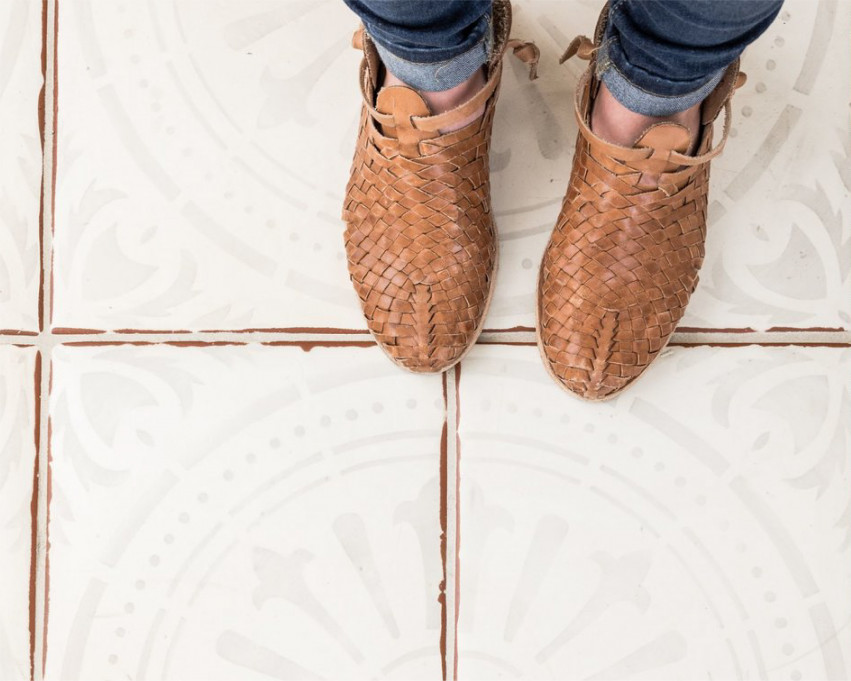 Out with the old, in with the new!
When updating the bathroom, you'll want to channel your inner spa dreams. What does your ideal spa atmosphere look like? Got it? Okay, now it's time to create that tranquil space.
A great way to instantly transform a bathroom is by replacing old ratted towels and bath mats with new ones. Many home stores (even Walmart) offer great quality products at a lower price, making this a very inexpensive update.
Add sought-after items that you would see in a spa changeroom. For example, add to the countertops a soap tray (or soap dispenser), a clean or warm smelling candle, and if you want to get fancy, add clear jars filled with cotton swabs or cotton pads, bobby pins, etc.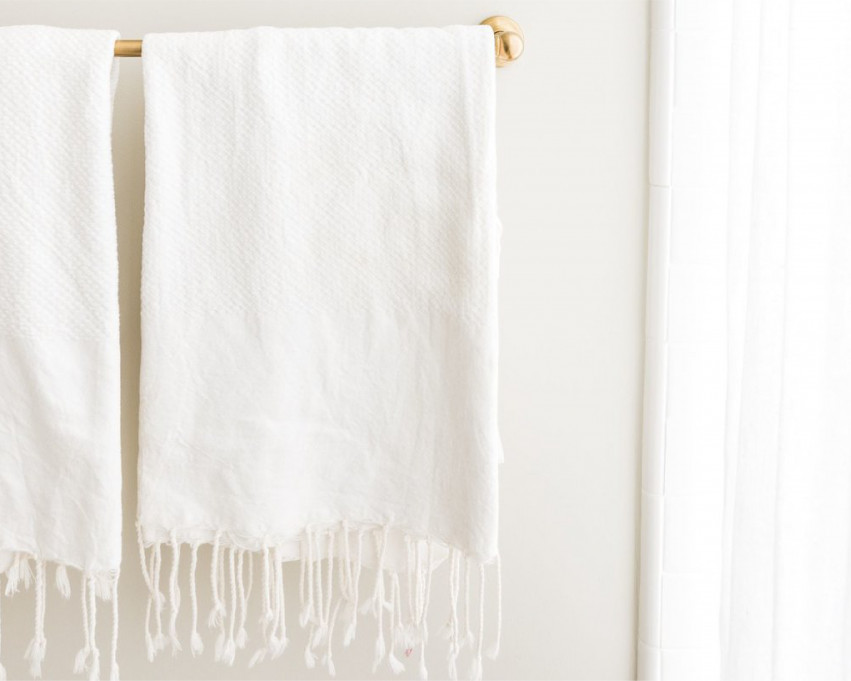 Staging the Bathroom
Now that you have acquired all the essential staging items, it's time to place it all together. Place new towels onto the towel rack by folding the larger towel in thirds and placing a smaller towel overtop. Next, arrange items on the countertop in groups of 3 or 5, putting them in varying heights. For an added spa feel, place on the counter six rolled towels on a tray in a pyramid tower.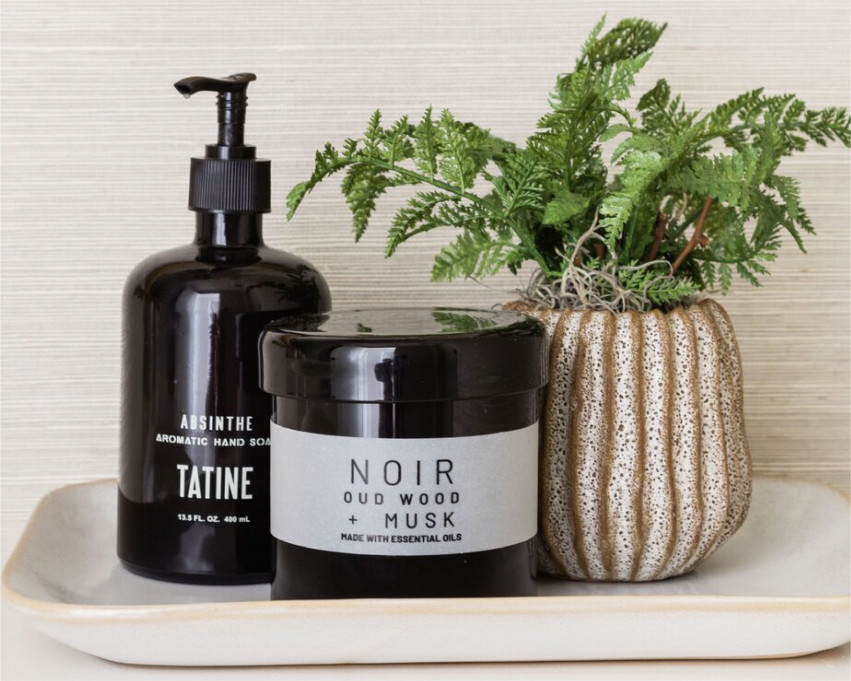 Have you recently transformed your bathroom? Use any of these tips to create a new inviting space? Show us your pics by using the hashtag #HolmMakeover on Instagram and Facebook!
Photo credits: Pure Salt Interiors