How to Stage Rooms 101: Bedrooms
IN THIS 4 PART SERIES,
we will be covering the basics of how to stage your rooms for showings. Ever wondered how homes on Pinterest or Instagram look expertly put together? Well, we are here to tell you that it's easier than you think.
Staging your home is essential to how buyers view your home. Many people visualize themselves in a space, and having proper staging can help a buyer envision themselves living in your home.
In today's blog post, we will be covering some basic and easy ways to transform your bedroom to resemble an ultimate cozy space, like the ones you see online.
LAYERING YOUR BED,
Sounds pretty straight forward, right? Adding "depth" to your bed portrays a cozy atmosphere in the room. Consider layering your top sheet and duvet with a throw blanket or top quilt. Another great and cost-effective way to make your duvet seem fuller than your current single insert is by taking an older comforter (one I'm sure you have plenty of from a "bed in a bag") and adding it into your cover.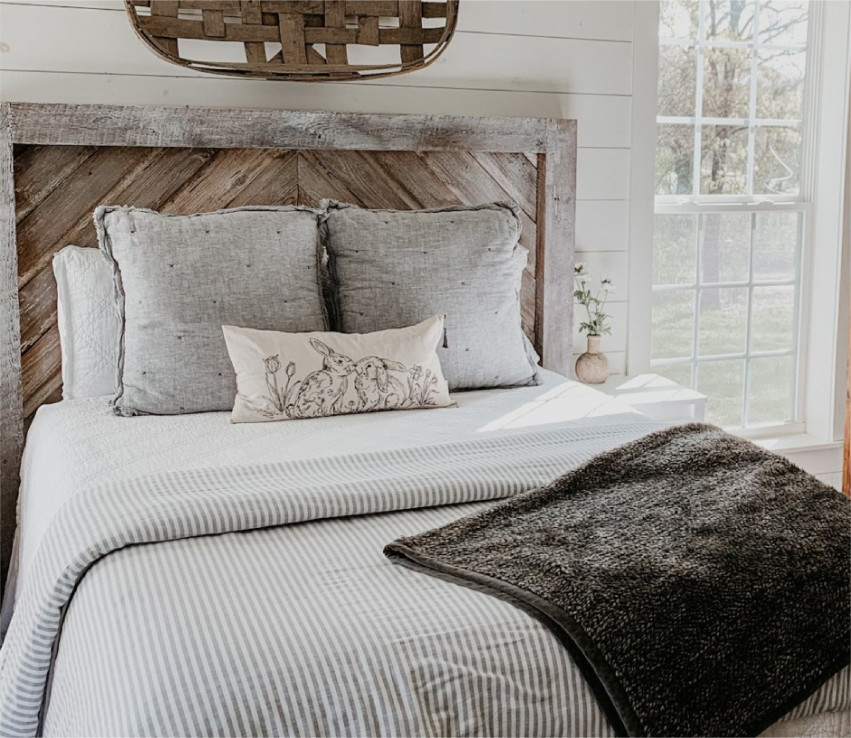 THE 1/6 FOLD,
This one I'm sure many of us already do, but if you don't, it's a great way to elevate your bed. Folding the top of the duvet 1/6 makes it instantly look cozier. You can also do this with a flat sheet to add a pop of colour or pattern.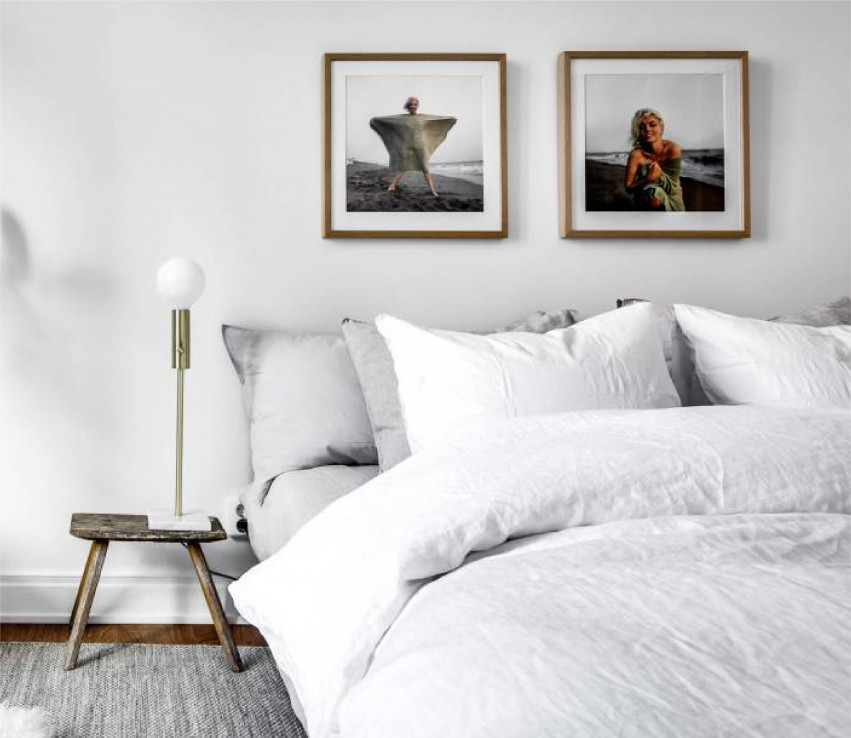 MIXING SOLIDS & PATTERNS,
Add some personality to your bed by playing with some designs. Now, don't go all out; choose a subtle design that adds a sense of texture to any solid colour you currently have, or vice versa. Pro tip: You don't need to worry about matching your pillowcases to your duvet; this way, you can easily add a new colour or pattern to the mix.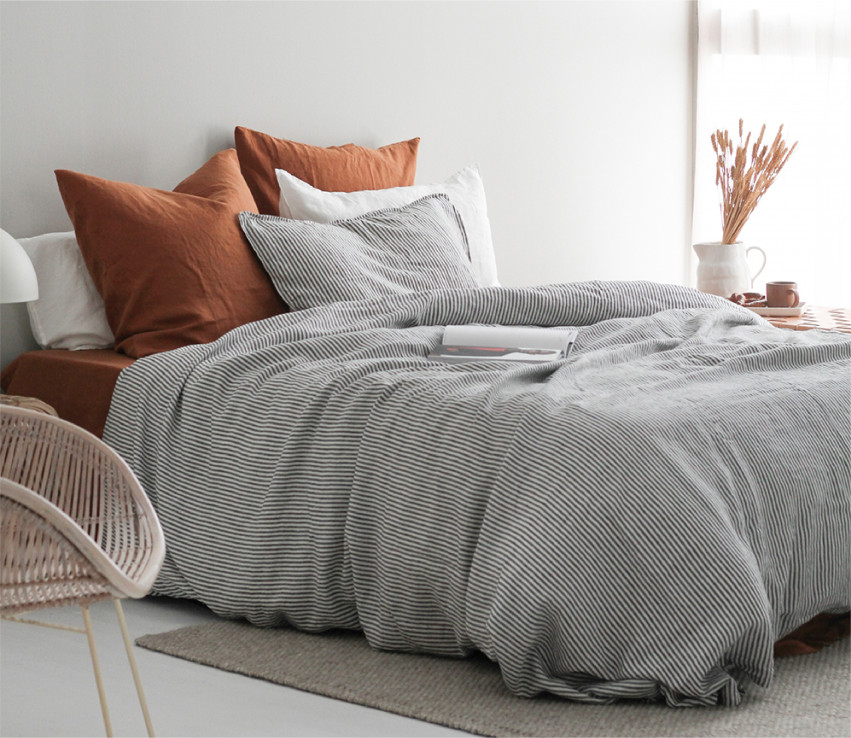 PILLOW SIZE & STACKING,
Switch things up by mixing sizes of pillows and playing with their positioning. Opt for adding a few smaller throw pillows, or even two 60x60 square. Many hotels have been opting for positioning pillows horizontally stacked on top of one another, a surprisingly clean yet straightforward way to position your pillows. If you want to achieve a laid-back style, try mixing it up with places one row of pillows vertically (one behind the other) and the other row horizontally (one on top of the other). If you want to achieve a more sophisticated look? Don't forget to mark your pillows with a classic "V."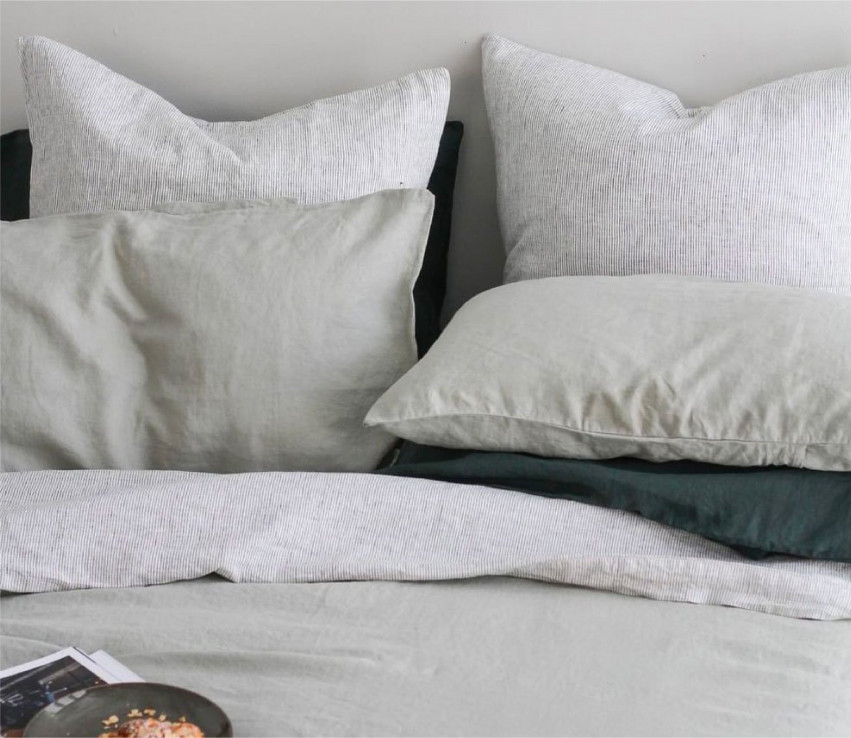 SIDE TABLE MASTERPIECES,
Two things to consider for your side table is: a lamp and everyday decorative items. Your lamp should have a sense of height to it, but not too much that it takes over space and looks cluttered. Adding some everyday decorative items, for example, books your read or a candle you light at bedtime adds a personal touch to the end table without seeming unrealistic.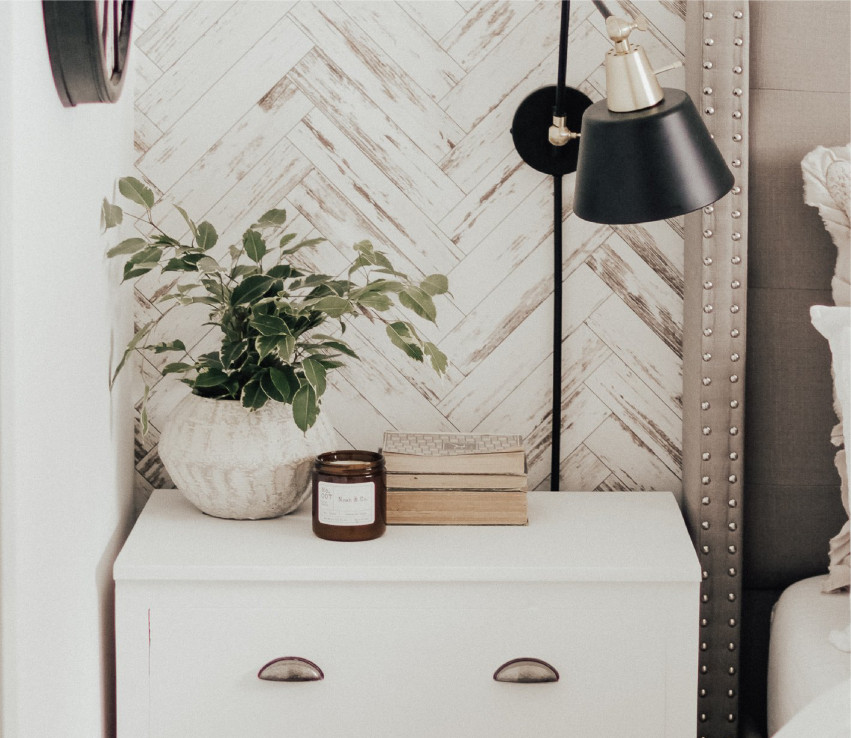 DECLUTTER,
Anything that can go into a drawer or a closet should. Decluttering your space will declutter not only your mind but also those who will be viewing. If an area has unnecessary clutter around, it creates a busy sight to see and doesn't allow others to see it's true potential.
Another thing to keep in mind is that anyone who walks in the front door will try to imagine their items in the space, which can be hard to do when the current owner's possessions fill it.