The HOLM Stretch | April 14, 2023
Thanks for joining us!
IT's Mid Month - and this edition is ALL about the STATS!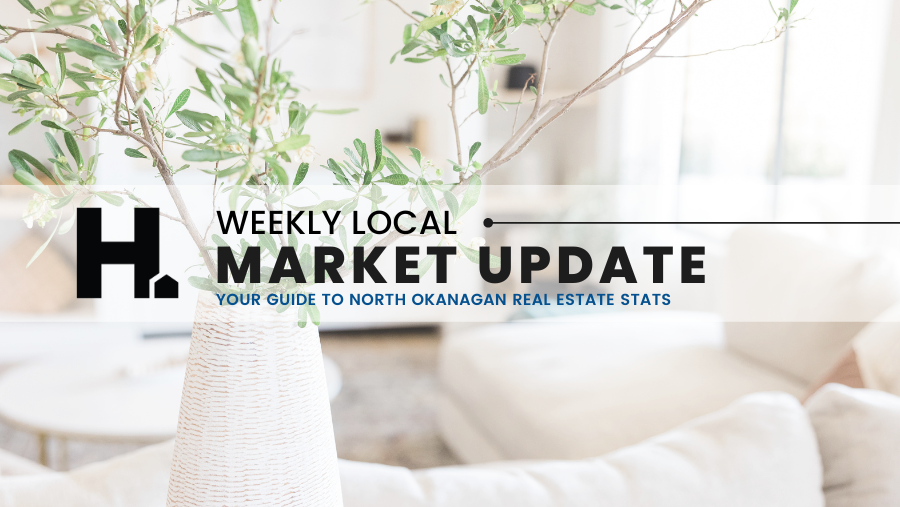 10 Homes sold April 2-9 in the North Okanagan. Get more details here....
In addition, we wanted to share this, just in from the City Of Vernon
Notification of low-level flying over Vernon and the Regional District of North Okanagan
April 13, 2023
The following information has been provided by Talon Helicopters Ltd.
Talon Helicopters with LaSen Inc. is planning to perform low-level flyovers for FortisBC between May 1 and June 15, 2023, during daylight hours, as authorized by Transport Canada.
This work is part of FortisBC's annual inspection of its high-pressure transmission natural gas lines and is an important part of FortisBC's integrity management program. The low-flying helicopter uses LaSen's aerial LiDAR detection technology to inspect the pipelines. This technology is used to detect any issues to ensure FortisBC's system continues to operate safely, reliably and to plan maintenance activities accordingly.
The Regional District of North Okanagan is one of 23 regional districts in BC that Talon Helicopters will pass through during this time – the flight time over a single area will be minimal. There will be no activity on the ground related to flights. The flight schedule may vary depending on weather conditions and wildfires.
The areas to be inspected include:
City of Armstrong
City of Enderby
City of Vernon
Deep Creek
District of Coldstream
Lavington
Township of Spallumcheen
Village of Lumby
For more information on this inspection work, call 1-888-224-2710 or visit fortisbc.com/communityupgrades or Talon Helicopters at 604-214-3585.
Scroll down for our regular features.
Talk soon,
Chris, Patric, Julie, Jasmine, Kristie & Brell
In North Okanagan Real Estate
As of the morning of Friday, April 14 , there are 838 properties showing as active listings here in North Okanagan. On April 7, there were 835 properties active.
Sales ranged from $207,000 to $2,750,000 and on average properties were active for 59 days before posting as sold.
22 prices were reduced over the last week.
Scroll down for our market recap for Vernon, Armstrong, and Coldstream real estate activity in the last 7 days.


WHAT ELSE WE ARE TALKING ABOUT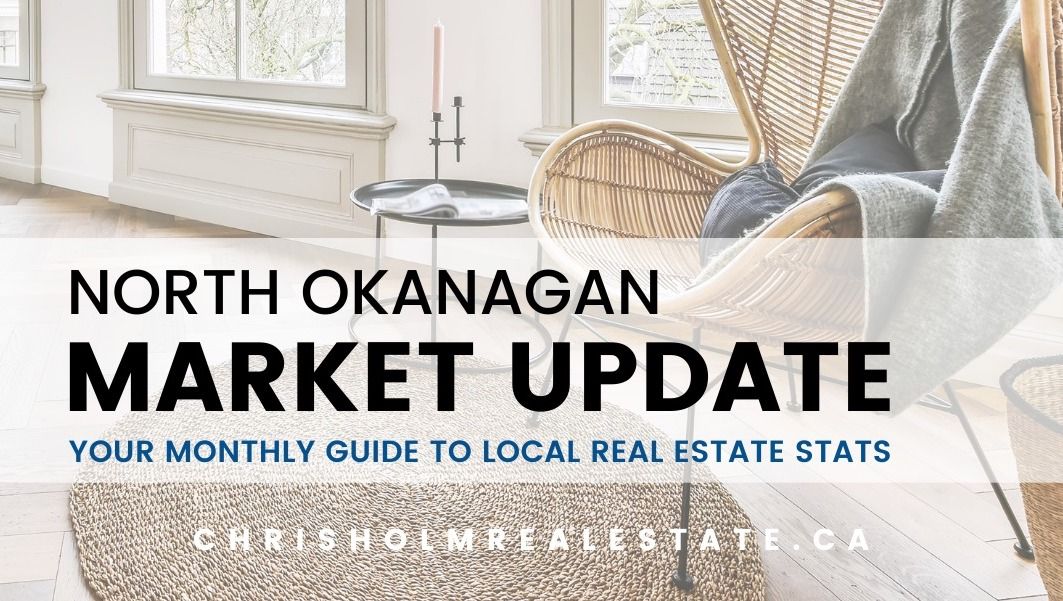 Your March 2023 real estate update inclusive of year-over-year sales stats, current benchm...
PROVINCIALLY SPEAKING:
BC Markets Showing Signs of Recovery As Supply Remains Scarce
Vancouver, BC – April 13, 2023. The British Columbia Real Estate Association (BCREA) reports that a total of 7,118 residential unit sales were recorded in Multiple Listing Service® (MLS®) systems in March 2023, a decrease of 38.3 per cent from March 2022. The average MLS® residential price in BC was 961,451 down 11.6 per cent compared to the average price of close to $1.1 million in March 2022, recorded near the market's peak. The total sales dollar volume was $6.8 billion, representing a 45.5 per cent decrease from the same time last year.
"The BC housing market is currently characterized by slow sales but also still very low levels of listings," said BCREA Chief Economist Brendon Ogmundson. "Consequently, even though home sales remain about 20 per cent below normal levels for this time of year, the average home price in BC has now risen two months in a row, reaching its highest level since May 2022 as markets tighten due to a lack of supply."

Active listings in the province are up 25 per cent compared to this time last year but have fallen for the second straight month in the wake of a modest recovery in home sales and continued weak new listings activity.

WEEKLY REAL ESTATE REPORT


Armstrong BC Real Estate Recap
A look at Armstrong Spallumcheen Market Activity for the last 7 days.
Vernon BC Real Estate Recap
A look at the Vernon market activity in the last 7 days
Coldstream BC Real Estate Recap
A look at Coldstream market activity over the last 7 days