The Holm Stretch June 12, 2020
Thanks for stopping by.
What a storm yesterday! Everything ok with you and yours? We sure hope so. On the bright side it is a good time to check your home for moisture compromise!
We are all good - and keeping very busy - as you will see when you scroll down.
Check out our daily sales chart showing activity from March 1 to yesterday comparing 2020 against 2019: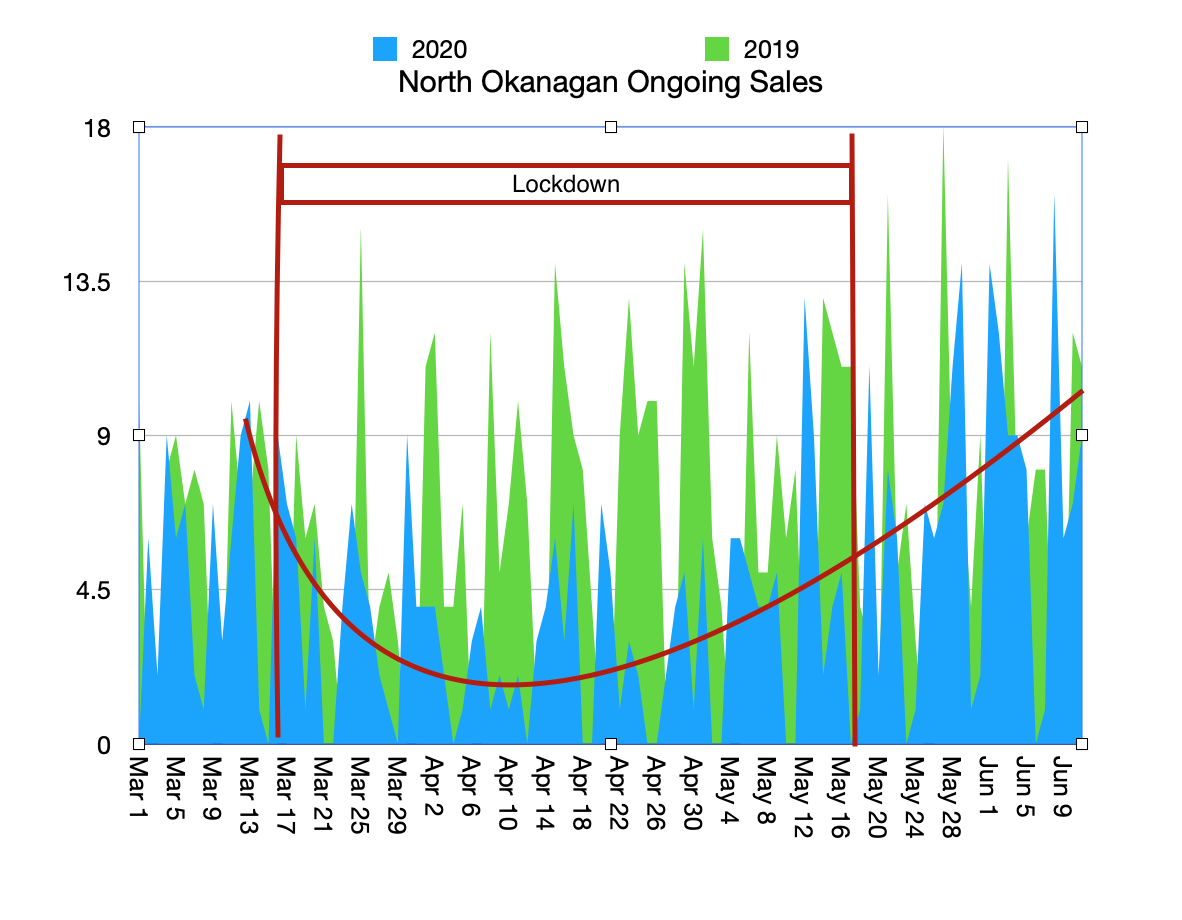 Which shows sales activity more on par with 2019. Inventory levels continue to rise but at a seasonally expected pace, and presently there are less properties on the market in the North Okanagan than there were on May 27, 2020.
Right priced properties continue to sell fast.
Talk soon,
Chris, Brent, Brell, Alexander and Diane