The Holm Stretch June 4, 2021
What a glorious start to June! Are you coping with the sudden heat?
Scroll to see what we've been up to, and what happened in the last 7 days of local real estate. Hint - Chris has been busy bring inventory to the market - with 5 new listings (homes for sale in Vernon & Armstrong, Small Acreage Lots for sale in Grizzly Hills, and an Apartment in Vernon!
ALso, Here is a heads up for an Artisan Studio Tour happening this weekend (pop by # 10 and say hi to Brell)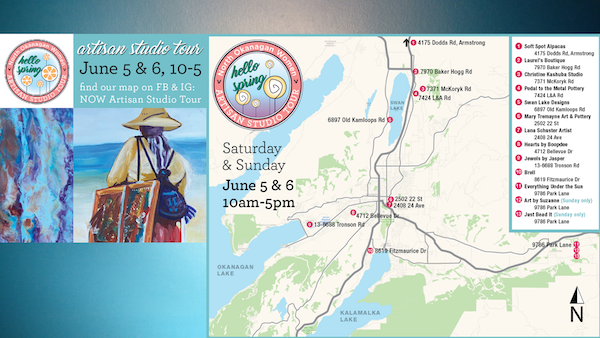 Stay safe, stay well & talk soon,
Chris, Brell, Patric, Diane, Amanda, Grace, and Terra.
Armstrong BC Real Estate Recap
A look at the last 7 days
Vernon BC Real Estate Recap
A look at the last 7 days
Coldstream BC Real Estate Recap
A look at the last 7 days