The HOLM Stretch | August 11, 2023
Thanks for stopping by!
It's week 2 of August, and time for our monthly stats update along with our regular features.
With permission from J.P. Squire, (aka The Sheriff) we are happy to include some SOS (Secret Okanagan Spots)
The Sheriff returned to the backcountry of the Glenmore Highlands in Kelowna, now roughly one-half of it the huge Wilden residential development, located between Glenmore Road in the Glenmore Valley and Clifton Road above Okanagan Lake.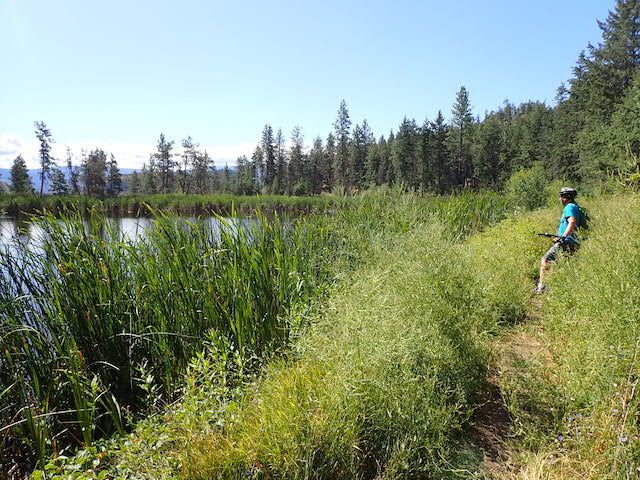 This small pond is located uphill of Crosby Road in Kelowna on the southern border between the Wilden residential neighbourhood in the Glenmore Highlands and the northern border of a largely undiscovered public park called Knox Mountain East. The trail on the western edge is overgrown but a perfect place to watch the numerous birds which call it home.
J.P. shares his thoughts on the Castanet site and you can find more details here.
Scroll down to check out what's happening in real estate and our local communities as well as our regular features.
Talk soon,
Chris, Patric, Julie, Jasmine, Kristie & Brell
Pssst... Across Canada...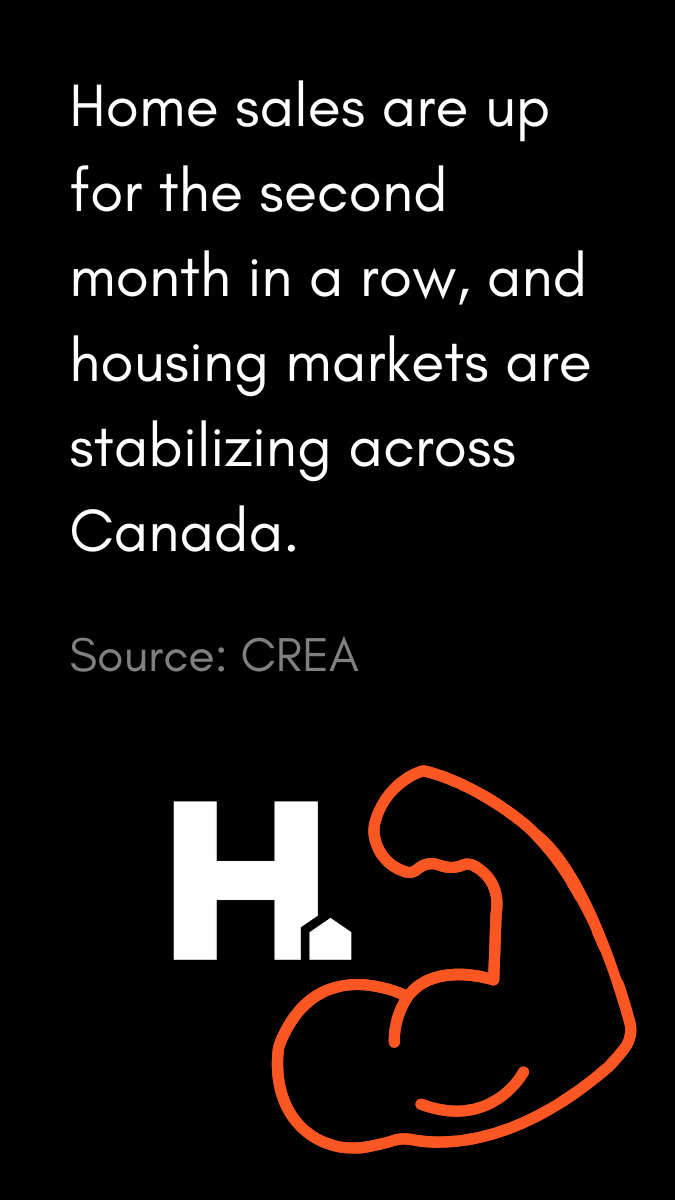 In North Okanagan Real Estate
As of the morning of Friday, August 11, there are 1046 properties showing as active listings here in North Okanagan. On August 4, there were 1030 properties active.
Sales ranged from $161,000. to $2,150,000 and on average properties were active for 50 days before posting as sold.
57 prices were reduced over the last week, 2 increased.
Scroll down for our market recap for Vernon, Armstrong, and Coldstream real estate activity in the last 7 days.


WHAT ELSE WE ARE TALKING ABOUT


Stats
Whether you're thinking of buying or selling a home, or just like to stay up to date on the real estate market, you need locally sourced, real data to keep you informed. Where do you find it?
Right here. We've compiled all of the info you need to know in an easy-to-understand snapshot.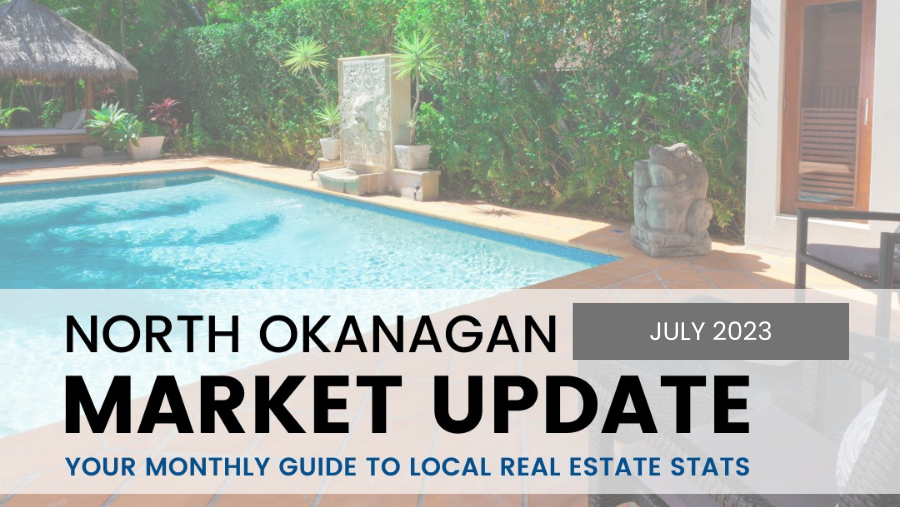 Your JULY 2023 real estate update inclusive of year-over-year sales stats, current benchma...
AND More Stats
Provincially Speaking... Bank of Canada Upends Summer Sales Recovery
Vancouver, BC – August 10, 2023.
The British Columbia Real Estate Association (BCREA) reports that a total of 7,103 residential unit sales were recorded in Multiple Listing Service® (MLS®) systems in July 2023, an increase of 25.9 percent from July 2022. The average MLS® residential price in BC was $967,948, up 5.6 percent compared to July 2022. The total sales dollar volume was $6.9 billion, representing a 33 percent increase from the same time last year.
"Home sales are up significantly since this time last year," said BCREA Chief Economist Brendon Ogmundson. "That said, there are signs that the most recent Bank of Canada rate increases are slowing activity as mortgage rates climb to their highest levels in over a decade."

Active listings in the province were flat compared with July 2022, at just over 31,000 total listings, and were up for the second consecutive month on a monthly, seasonally adjusted basis, as new listings return to more normal levels and sales moderate.

Year-to-date BC residential sales dollar volume was down 20.9 percent to $46.3 billion, compared with the same period in 2022. Residential unit sales were down 16.3 percent to 47,508 units, while the average MLS® residential price was down 5.4 percent to $975,232.
WEEKLY REAL ESTATE REPORT


Armstrong BC Real Estate Recap
A look at Armstrong Spallumcheen Market Activity for the last 7 days.
Vernon BC Real Estate Recap
A look at the Vernon market activity in the last 7 days
Coldstream BC Real Estate Recap
A look at Coldstream market activity over the last 7 days