The HOLM Stretch December 23, 2022
The holidays are here,
and along with the parties, dinners, and gifting traditions, often comes an increase in household waste. Managing your household waste over the holiday season doesn't have to be a chore. It can be as easy as 1, 2, 3.
1) Recycle first
Place wrapping paper, gift bags, gift boxes, beverage containers, cardboard, glass, and plastic materials in your blue and grey RecycleBC bins for curbside collection.
2) Divert organic waste
Use your green-lidded organics cart for all food scraps and other accepted compostable materials, such as soiled papers like napkins or paper towels. Wrap food scraps in a newspaper or a BPI-certified compostable bag to reduce the risk of material freezing to the inside of the cart.
Please note:
Live Christmas trees cannot go in the organics cart. Following the holiday season, you can drop off your live tree, free of charge, at the drop zone on the former Kin Race Track lands (beside Kal Tire Place) to be chipped and recycled. Trees can be dropped off until January 16.
Plastic materials are not accepted in organics carts. Please recycle your plastic.
3) Use your garbage cart last
Put any remaining non-recyclable and non-compostable materials in your garbage cart. This may include certain kinds of gift wrapping, damaged decorations, or adhesive material.
When items are properly sorted into recycling, organics, and garbage, it helps you better manage your household waste for pickup. Easy as 1, 2, 3.
For more tips on managing holiday household waste, or about how the waste collection program works in Vernon, please visit the City's website at www.vernon.ca/wasteaware.
Scroll down for all our regular features and real estate updates.
Stay safe and talk soon
Chris, Patric, Julie, Chandler, Kristi & Brell
In North Okanagan Real Estate
As of the morning of Friday, December 23, 2022, there are 676 properties showing as active listings here in North Okanagan. On December 16, there were 698 properties active.
Sales ranged from $91,000 to $1,025,000 and on average properties were active for 81 days before posting as sold.
4 prices were reduced.
Scroll down for our market recap for Vernon, Armstrong, and Coldstream real estate activity in the last 7 days.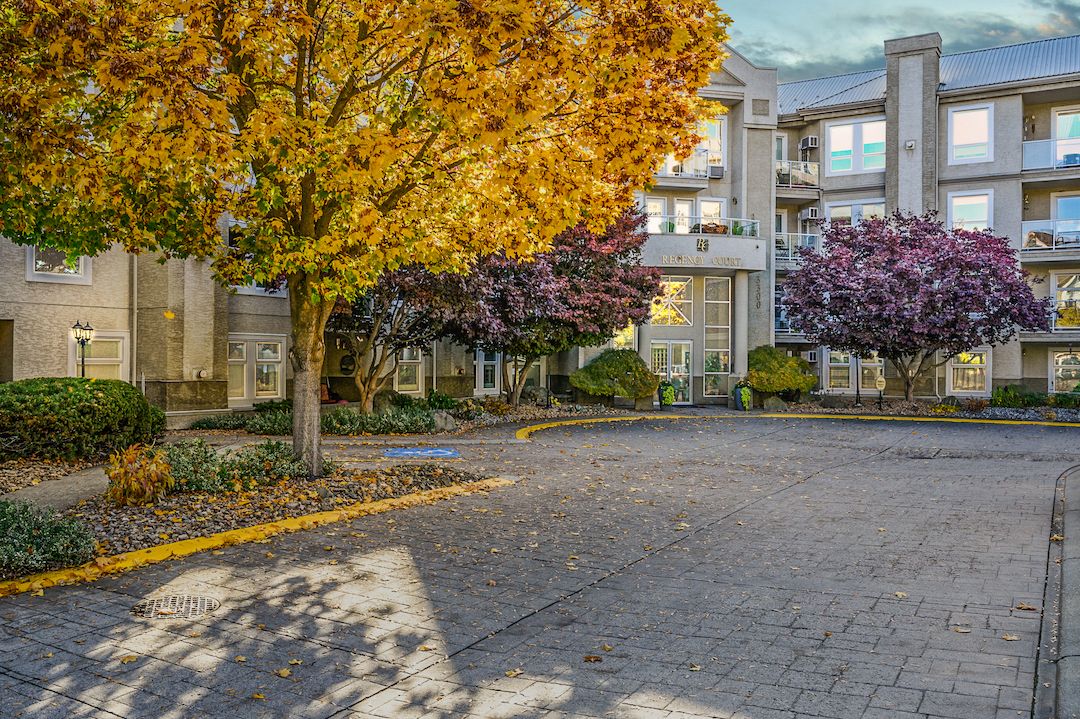 SOLD- Check out this 2 bedroom 2 bath apartment in Downtown Vernon...


WHAT ELSE WE ARE TALKING ABOUT


Shop Local. Buy Handmade. Build Community.

The 17th annual collective " Arstsolutely" sale is on at the Vernon Community Art Centre. Click the photo above to get more info on the Facebook Page.
Stand Out From the Competition with These 2023 Interior Design Tips
2023's housing market is shaping up to be very different from 2022's. As a home seller, how will you stand out?
Cutting-edge interior design.
The hottest trends for 2023 contrast the ultra-straight lines and neutral colors popular in the last few years. To find out what's coming up instead, read our latest post.
If you want to sell your home in 2023, you'll want to ensure it follows the current design...
P.S. Not sure if you should update your home or sell it as-is? Reach out, and we can help you decide.
WEEKLY REAL ESTATE REPORT


Armstrong BC Real Estate Recap
A look at Armstrong Spallumcheen Market Activity for the last 7 days.
Vernon BC Real Estate Recap
A look at the Vernon market activity in the last 7 days
Coldstream BC Real Estate Recap
A look Coldstream market activity over the last 7 days