The Holm Stretch July 1, 2022
Happy Canada Day!
What a glorious land we live in! Wherever you are, we hope you can take a moment and just breathe in and out some gratitude for all that life in Canada allows us. Here is a look at what's happening in and around these North Okanagan Communities: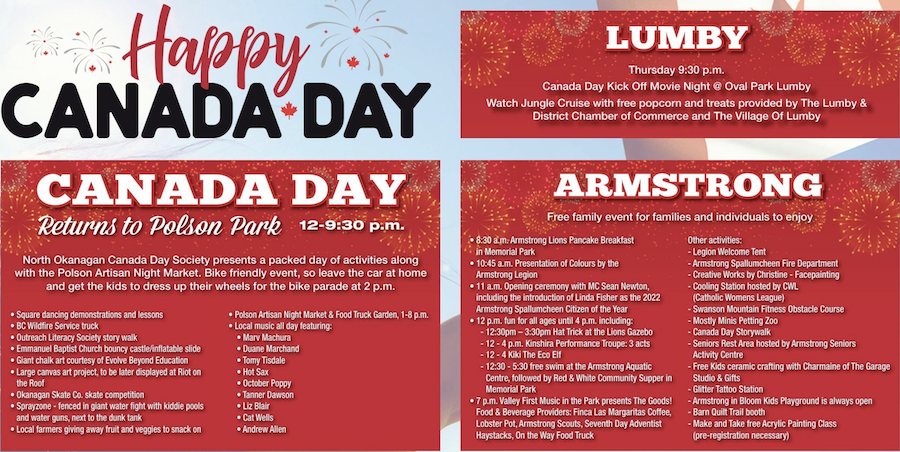 Scroll down for our local update about what's happening in the North Okanagan in real estate and our communities.
There were 54 price reductions last week, so while it is still solidly a Seller's market - the seller must have a price the buyer is willing to accept. The days of multiple offers on properties with unconditional, over-list price offers are definitely waining as we move slowly toward a more balanced real estate market in the North Okanagan.
Stay safe and talk soon
Chris, Patric, Julie, Chandler, Kristi & Brell
In North Okanagan Real Estate
As of the morning of Friday, July 1, 2022, there are 752 properties showing as active listings in the North Okanagan. Last Friday there were 715 properties active.
Sales ranged from $199,000. to $3,469,000. and on average properties were active for 34 days before posting as sold.
Only 7 sales took 14 days or less to firm up.
Scroll down for our market recap for Vernon, Armstrong, and Coldstream real estate activity in the last 7 days.
In the pipeline:
We are working to generate the marketing assets for:
801 Corkscrew Road in Armstrong
2303 36th Avenue Vernon
5191 Salmon River Road, Armstrong
2311 Maundrell Avenue, Armstrong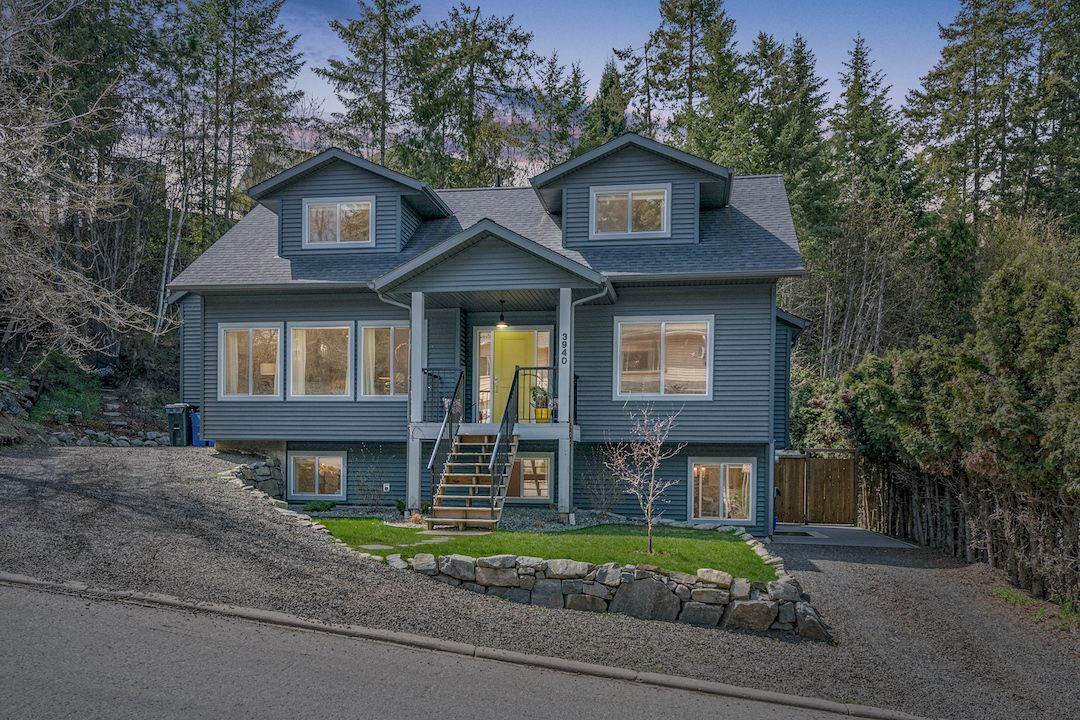 5 bedroom 2 bath family home in Armstrong for sale....
What Else We Are Talking About
Weekly Real Estate Report
Armstrong BC Real Estate Recap
A look at Armstrong Spallumcheen Market Activity for the last 7 days.
Vernon BC Real Estate Recap
A look at the Vernon market activity in the last 7 days
Coldstream BC Real Estate Recap
A look Coldstream market activity over the last 7 days